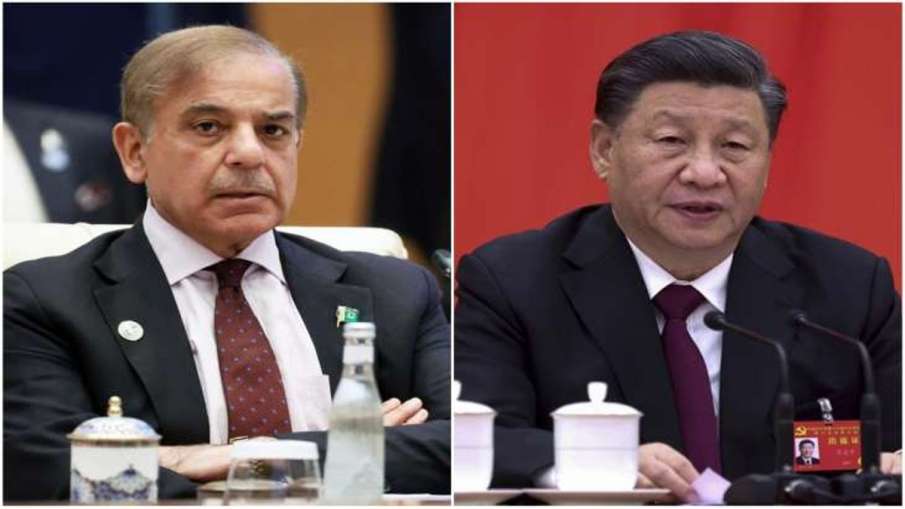 Pakistan is going through a very bad phase these days. The condition of the country is so bad that people are craving for bread. There is a scramble for pulses and sugar. The leaders of Pakistan are reaching out to many countries to improve the condition of their people. The situation has become so bad that Prime Minister Shehbaz Sharif is wandering from country to country seeking help, but China which calls itself the big brother of Pakistan is sitting in a very calm posture. As if he is watching the spectacle of Pakistan's poverty.
Even a friend won't come forward to help?
When Chinese President Xi Jinping visited Pakistan in 2015, he said it was as if he had visited his younger brother's house. Now his younger brother is in trouble. On one hand terrorism is raising its head and on the other hand economic problems are increasing. In the midst of all this, now the experts of the economy are asking whether this friend will also not come forward to help?
Pakistan's difficulties have doubled
According to political economist Shakeel Ahmed Rami, research fellow at Hebei University of China, the world is changing rapidly and new challenges are also increasing. The situation is different in Pakistan. Here political parties are fighting among themselves and the situation in the country has become even more complicated. All they care about is power at any cost. The country's economy is breaking the back of a common man. Politicians have worsened the situation in the country. Amidst all this, a kind of cold war is going on between the western countries and China. Because of this, the difficulties of Pakistan have doubled.
China is one of the largest economies in the world
China is currently one of the largest economies in the world. It is the largest market of 1400 million consumers. Pakistan can get direct benefit from this. China is one of the largest exporters of food products. Apart from meat, soybean, sea-food, it is ahead in the export of fruits, wheat and dairy products. China's food market can revive Pakistan's economy. In such a situation, the politicians of Pakistan will have to think how they can work with China in this direction.
Pakistan can connect with 150 markets
By doing this Pakistan can increase foreign exchange reserves. Along with this, Pakistan can also get good quality cheap food items from China. Pakistan is home to China's flagship project, the Belt and Road Initiative (BRI). The China-Pakistan Economic Corridor (CPEC) under BRI is the program through which the economy can be transformed completely. With this, the country can also come back on track. Pakistan can use CPEC for its own purposes. BRI is the largest program with 149 countries as members. In such a situation, Pakistan can connect with 150 markets of the world through BRI.
Latest World News