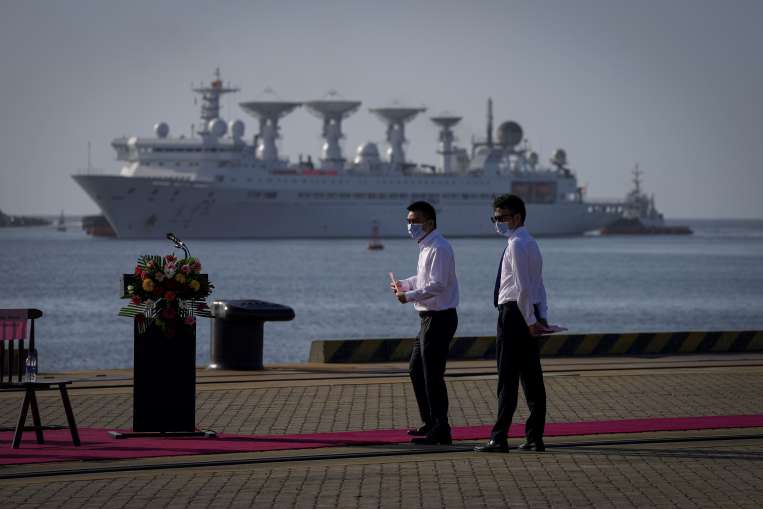 Chinese warship arrived in Bangladesh: Dragon has sent one of its warships to Bangladesh amidst the tension between India and China on the border of Ladakh. Bangladesh is a country bordering India. That is, it can be said that this warship of China has in a way reached the border of India. But why and for what has China sent its warships, what could be its purpose?… So let's tell you about it.
In fact, on the invitation of the Bangladesh Navy, after receiving the approval of the Chinese Central Military Commission, the Chinese Southern Theater Command Ground Force Naval Destroyer Detachment Changsha Ship left for Bangladesh in the afternoon of 25 November. He is coming to Bangladesh to participate in the International Ship Parade. Bangladesh will soon hold celebrations to mark the 100th birth anniversary of the Father of the Nation, Sheikh Mujibur Rahman, and the 50th anniversary of Bangladesh's independence. The Chinese Navy will send a delegation to Bangladesh to attend the ceremony in early December, and the Changsha ship will participate in the International Ship Parade to be held.
Chinese Navy will show power in the sea
Joe Yan, mission commander of China's Changsha ship, said the purpose of visiting Bangladesh to participate in the international ship parade was to strengthen the traditional friendship between the two countries and the two militaries. At the same time, it is also to deepen practical exchanges and cooperation between the navies of the two countries. During this, the good image of the Chinese Navy will be displayed. Ship parade is also called military parade and ship viewing ceremony at sea. It is internally a naval salute by the head of state, while externally a state-level foreign affairs activity. In recent years, the Chinese Navy has successively sent the Chengchao, Pinchao, Wuhu and Taiyuan ships to participate in international ship parades overseas. The Changsha ship is a new type of missile destroyer independently developed, designed and built by China. Although India also has a dangerous warship like INS Vikrant.
Latest World News