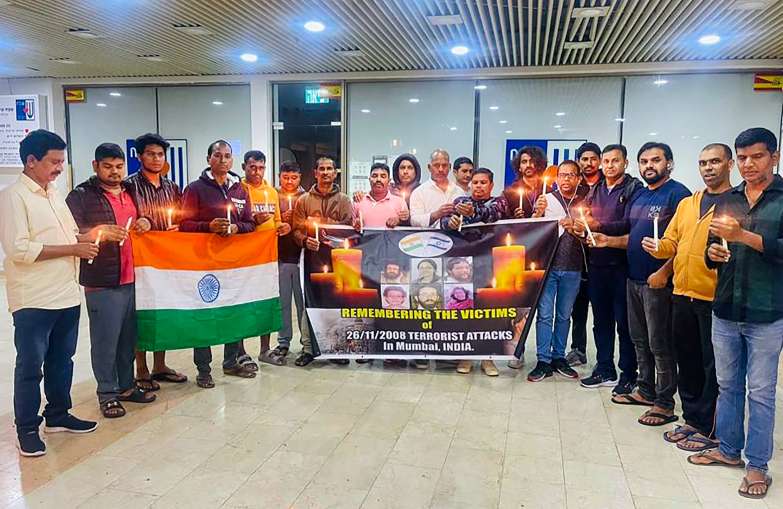 Israel on Mumbai Terror Attack 26/11: 14 years have passed since the 26/11 terror attack in Mumbai in 2008. The families of those killed in this attack are still waiting for justice. Their wait will not end until the masters sitting in Pakistan who scripted the terror are eliminated. Israel deeply sympathizes with India's pain over the terrorist attack in Mumbai. In this matter he is with India. Today in Israel too, a candle march against the Mumbai attack was taken out and tribute was paid to the dead and martyrs. At the same time, voice was raised against Pakistan from Israel.
In fact, a large number of Israeli citizens consider the 2008 Mumbai terror attacks to be "shared suffering" and there is still resentment in the country. People organized several events to mark the anniversary of the attack and condemned the brutal killings. Demanded action against the people who conspired this massacre in Pakistan. On the 14th anniversary of this attack in India, Indians are performing candle light in Israel a day in advance. In their hands are placards and banners depicting the brutality of this ruthless attack. He said that the terrorists of Pakistan-based Lashkar-e-Taiba who were involved in the 26/11 Mumbai attack should be brought to justice.
166 people were killed in Mumbai attack
In the year 2008, there was Mumbai attack on 26th November, which lasted till 29th November, 2008. 166 people including many foreign nationals were killed in this attack. There were more than 300 injured. This attack was condemned worldwide. Nine Pakistani terrorists were also killed by the Indian security forces. Ajmal Kasab was the only terrorist who was captured alive. He was hanged after four years on November 21, 2012. Israel Telangana Association president Ravi Soma said, "The terrorists who brutally killed women, children and innocents should be identified and eliminated.
Demand for sanctions on those who give shelter to terror
During the voice raised in Israel against the Mumbai attack, it was also demanded that the countries of the world should not only impose financial sanctions on those nations, but also stop them in every way, which give shelter to terrorists. Telangana living in Israel The people of Ramat Gan held a program and lit candles in memory of those killed in this dastardly attack. He also referred to the six Jews who lost their lives in the attack and indicated that it was a deliberate attempt to break the strong ties between India and Israel.
Latest World News