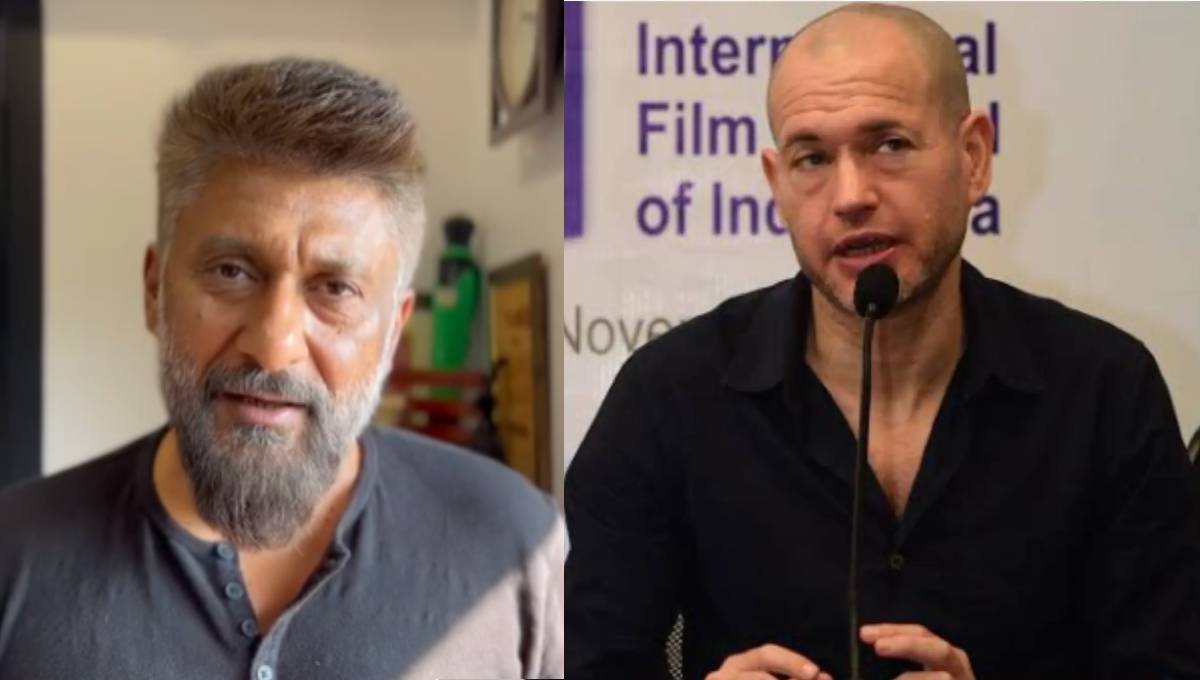 New Delhi: A new debate has once again erupted regarding the 2022 blockbuster Vivek Agnihotri's film 'The Kashmir Files'. It so happened that at the IFFI 'International Film Festival of India' event held in Goa, Israeli filmmaker Nadav Lapid made a controversial comment regarding the film 'The Kashmir Files'. Many celebs along with Anupam Kher have condemned this statement and expressed their displeasure. Ever since this statement came to the fore, the film is once again in the headlines. At the same time, filmmaker Vivek Agnihotri has also reacted to this by releasing a video. He has given an open challenge to all the opponents along with the Israeli filmmaker.
Vivek said – this is not the first time
Starting his talk, Vivek Agnihotri said, "This is not a new thing for me, because all the terrorist organizations, urban naxals, people of India's tukde-tukde gang often speak such things. But I It is a matter of surprise that on the platform of Government of India, organized by the Government of India, the narrative of the terrorist people who want to separate Kashmir from India has been supported.
raised many questions
Vivek has raised many questions in front of the questioners. He said, "After all, who are these people? They are the same people who have been calling it propaganda since the time I started research on Kashmir files 4 years ago. This film has been made after personal interviews of 700 people. Are those 700 people whose Parents, brothers and sisters were killed in public, sisters were gangraped, are they lying? In what used to be a completely Hindu land, Hindus no longer live there, even today Hindus are selectively killed in that land. Is this propaganda and obscene matter? Today Yasin Malik is rotting in jail after confessing his crimes, is this propaganda and obscene matter?"
Open challenge given to questioners
Vivek retorted, "This question arises again and again that Kashmir Files is a propaganda film, today I challenge all the filmmakers of the world and these great filmmakers from Israel that one shot and dialogue of Kashmir Files Prove that this is not completely true, then I will stop making films."
Govinda was supposed to play the lead role in 'Avatar'! Did he suggest this name to James Cameron? know what is the truth
Said- 'I am not one to stop'
Next to this, Vivek has made it clear that he is not one to stay here. In future also he will raise such issues in his films. He said, "Friends, who are these people who are standing against India? These are the same people who did not allow the truth of Mopla to come out, did not let the truth of Kashmir to come out, these are the same people who were trying to control the burning pyres during Kovid. They were selling it for dollars and today when I have announced vaccine war, they are against that too. But I am not one to be afraid. Issue as many fatwas as you want but I am not one to stop."
Bollywood Actor Pankaj Tripathi: So because of this, Pankaj Tripathi rejects South's films
Latest Bollywood News