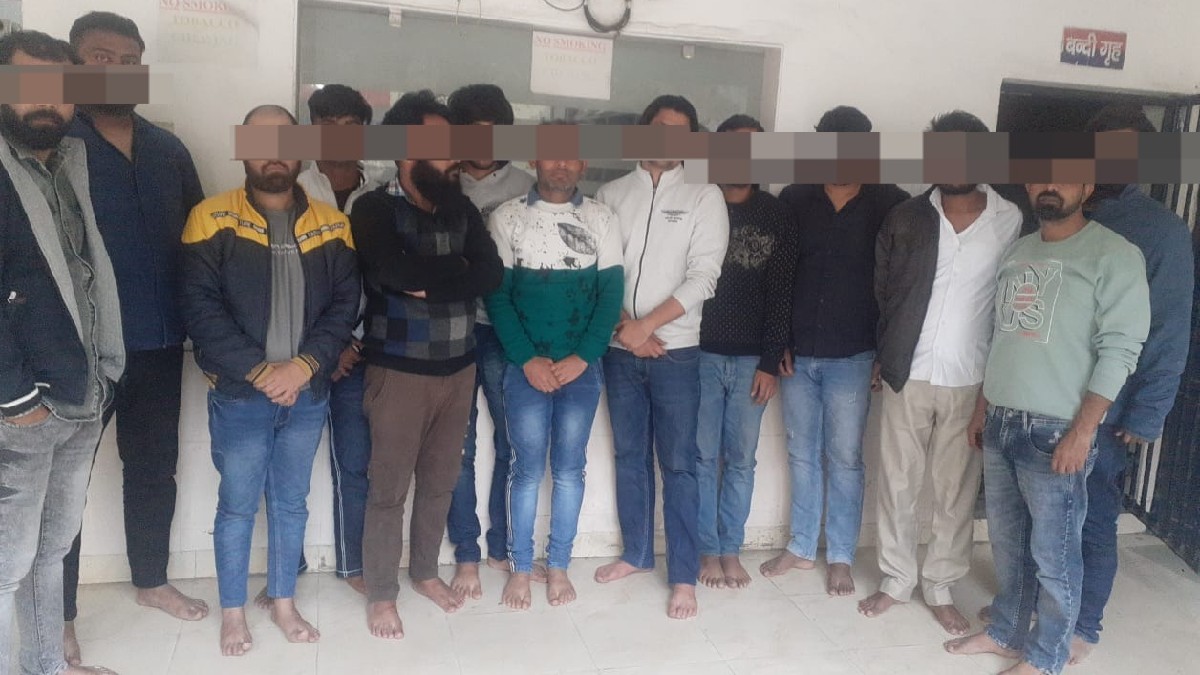 Police has caught a fake call center in Ghaziabad, adjacent to the national capital Delhi. Ghaziabad's Cyber ​​Crime Cell has arrested 2 girls and 13 youths. This gang used to first send a virus to the computer-laptops of the people living in America, then in the name of helping, they used to clear their bank accounts.
Used to execute the incident while sitting in Ghaziabad
Explaining this action of the police, Cyber ​​Crime Cell in-charge Saurabh Vikram Singh said, "This call center was running in a building of Pacific Business Park located in Link Road police station area. On Friday night, the police raided here." He told that the police have arrested 15 accused from the spot. 22 computers, 15 mobiles, 6 fake Aadhaar cards, 9 cheated checks from citizens of India and USA and 4 vehicles have been recovered.
Describing the accused, the police said that all the arrested accused are residents of Ghaziabad, Noida and Delhi. Along with this, he has also given the names of the accused. Nadeem Khan, Abhishek Ranawat, Om Sharma, Akash Sharma, Raja Chauhan, Ranjit Kumar, Tabish, Rohit Kumar, Rishi Dubey, Navdeep Malik, Rishabh Vashisht, Mehrunisha, Arun Kumar, Satyanarayan and Lopamudra have been arrested.
The accused confessed to cheating thousands of people
Police said that during interrogation, the accused revealed that they used to send a bug to the computers of USA based people through an app. Due to this, those computers used to hang. After this, this gang used to send their helpline number on that computer. After which when the person in front used to call the helpline number for help, they used to download remote access application from him and hacked his entire computer. After this, they used to hack the data and collect money in the name of recovering it. This gang has collected money in dollars from all the people. The accused have so far confessed to duping thousands of people.
Latest Crime News