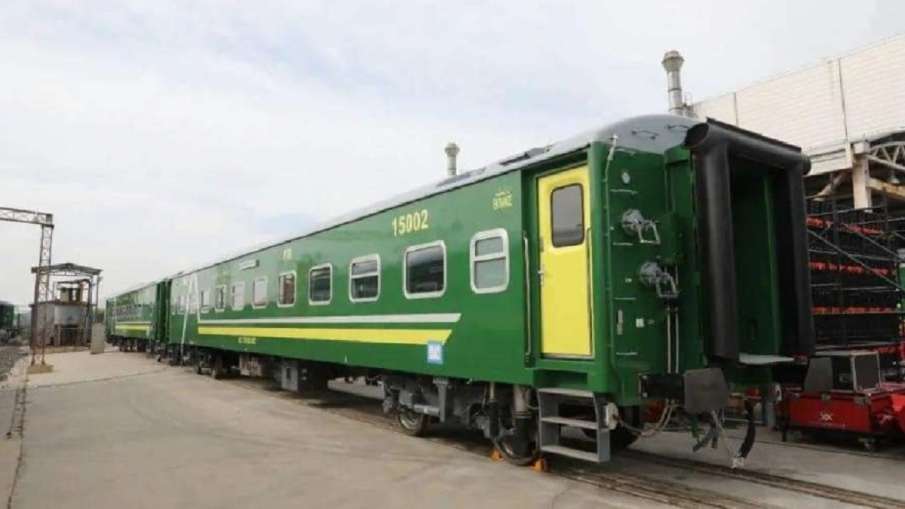 Pakistan drowned in debt has become dependent on money. The situation is such that the people of Pakistan are facing the brunt of the fight for flour, the deepening crisis of electricity and the high petrol prices. Now the increased rail fare has broken the back of Pakistan. Railway travel has become expensive. Somehow Pakistan has been forced to run the country by adding money from here and there. Alam is that now the cost of a ticket has reached up to Rs 10,000. Know how much the rail fare has increased in Pakistan after the skyrocketing prices of electricity and petrol.
Presently the condition of Pakistan is not good. Pakistanis are not even getting the basic necessities. The government of the country is only engaged in allegations and counter-allegations. When there is no money in the treasury, nothing can be done just by talking about it. Now the people of Pakistan have also started to understand this thing. The Shehbaz Sharif government of Pakistan is increasing money in every sector to deal with the economic crisis.
Special train fare increased by 25 percent
Recently, Pakistan Electricity Department has increased the electricity rates. Now the Railway Ministry of Pakistan has decided to increase the fare of the country's special train by 25 percent. Pakistan has ordered a train from China, which is famous for cheap goods. Pakistan had decided to restore the service of this Greenline Express train made from China from December 20 last month itself. However, due to financial constraints, the government has now decided that it will start from January 27. This Greenline Express train is going to run between Islamabad and Karachi. According to media reports of Pakistan, the government has decided to increase the fare of Green Line train by 25 percent. By increasing this, the Pakistani government is planning to fill its coffers by withdrawing money from the pockets of the passengers.
Maximum price of a ticket Rs 10,000
Green Line Express train has 2 AC Parlour, 5 AC Business, 6 AC Standard and 4 to 5 Economy class coaches. Pakistan Railways has increased the economy class ticket of Green Line train from Rawalpindi to Karachi to Rs 4000. At the same time, the standard AC ticket from Karachi to Rawalpindi has been increased to Rs 8000, which is a huge amount for Pakistani passengers.
Similarly, the business class fare from Karachi to Rawalpindi has been increased to 10,000 and from Lahore-Karachi to 9,500. Earlier, Railways concerned officer Khawaja Saad Rafiq was directed to reduce the travel time of Green Line from Lahore to Karachi to less than 20 hours, which would restore the confidence of passengers in National Railways.
Pakistan is immersed in a debt of 100 billion dollars
At present, Pakistan has a debt of 100 billion dollars. Pakistan's PM Shahbaz Sharif is constantly seeking loans from neighboring countries China and Saudi Arabia. However, Saudi Arabia has promised a loan of $10 billion. Pakistan's foreign exchange reserves are also only $ 4 billion, which is quite low considering the current situation. Arab has also recently announced that it will not give loan to any country unconditionally. This recent announcement by Saudi Arabia in Davos has given Pakistan sleepless nights.
Getting salary after 20-25 days
The employees of the Railway Department are not even getting their fixed salaries and allowances. With this, there is a liability of about 25 billion rupees left in the form of gratuity for many employees who have retired in the last one year. The situation has worsened to such an extent that the employees are being given their salaries after 20-25 days and the last month's salary also remained stuck.
Latest World News