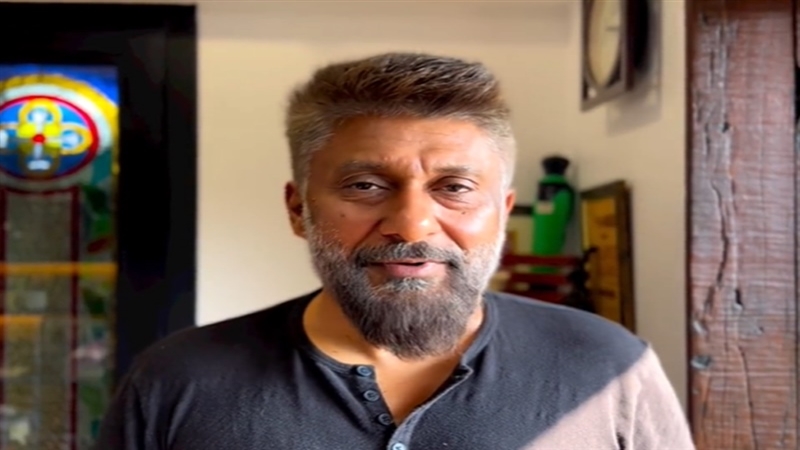 The Kashmir Files Controversy: The ongoing controversy over The Kashmir Files movie is not taking its name. One after the other the stars are giving their statement and expressing their displeasure. Now once again Vivek Agnihotri has kept his point by sharing a video on his social media. He said in the video that yesterday at IFFI Goa, the jury head said that Kashmir files is a propaganda film, this is not a new thing for me. It is surprising to me that a Government of India forum organized by the Government of India supported the narrative of terrorists separating Kashmir from India and that Indians living in India used it against India.
Vivek Agnihotri shared the video
Next to this, Vivek Agnihotri said in his video that who are these people after all. These are the same people, when I started the research 4 years ago, since then these people are calling it propaganda. This film has been made after personal interviews of 700 people. Are those 700 people whose families were openly murdered? Were all those people talking propaganda and obscene things. Which used to be completely a Hindu land, today Hindus do not live there. Even today in that land, Hindus are being killed selectively in front of your eyes. Is this propaganda and obscene talk. Yasin Malik had confessed to the atrocities of his terror and today he is in jail.
I will stop making films..
This question arises again and again that Kashmir Files is a propaganda film, which means there was no genocide of Hindus there. Today I challenge all the intellectuals and filmmakers of the world who have come from Israel that if they prove that one shot, one dialogue or even one event of Kashmir files is not completely correct, then I will stop making films. Give.
Posted By: Ekta Sharma