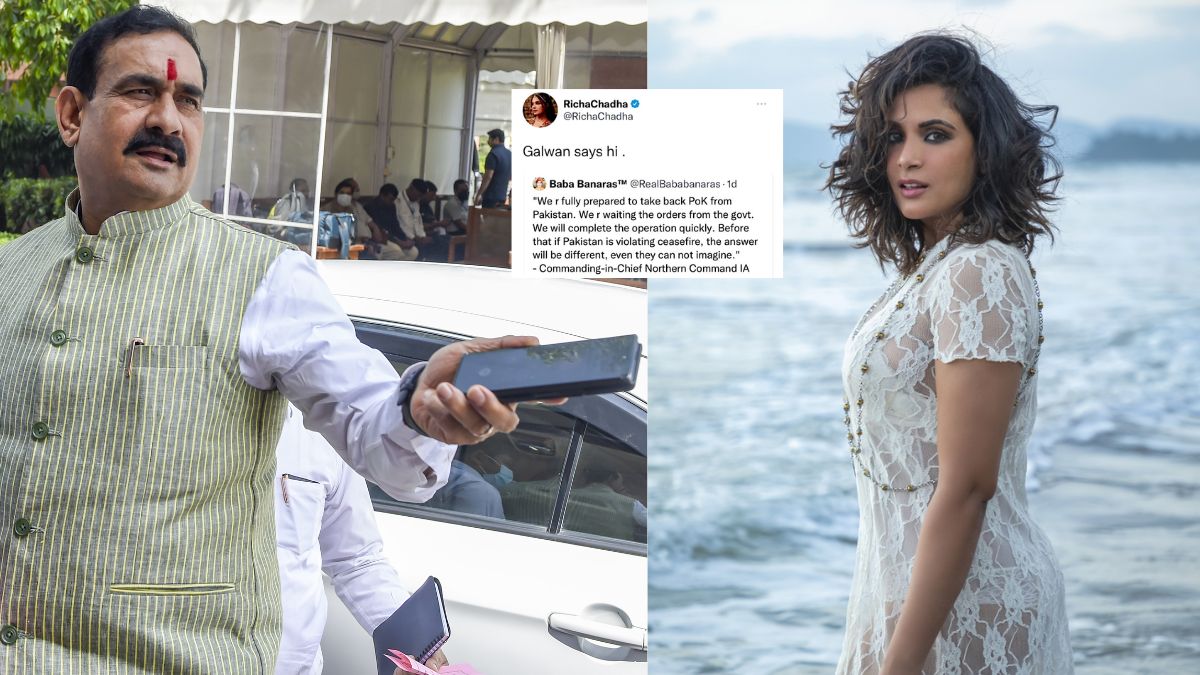 The case of Bollywood actress Richa Chadda's controversial tweet has not cooled down yet. Many organizations including BJP leaders are demanding legal action. Meanwhile, Madhya Pradesh Home Minister Narottam Mishra has also entered. The Home Minister surrounded Richa Chadda over the controversial tweet. The Home Minister on Saturday said that he has received a complaint against actress Richa Chadda for her tweet referring to the Galwan Valley conflict in the year 2020.
Uproar over controversial tweet
The matter has been referred to the police for legal opinion, he said. He criticized the actress, saying that her tweet showed her "tukde tukde" mentality. Northern Army Commander Lt Gen Upendra Dwivedi had given a statement that the Indian Army is awaiting orders from the government to recapture Pakistan-occupied Kashmir (PoK). In response, Chadda tweeted in English, "Galwan, hi kehta hai." Users including Akshay Kumar criticized Chadda for mocking the sacrifices of the Indian armed forces.
contact the police for legal action
Mishra said the actress should learn to differentiate between the army and cinema. "There is a difference between cinema and real life," the minister said, challenging Chadha to live the life of soldiers who live in bad weather to protect the country. "His remarks hurt patriots," Mishra said. Is. This comment shows his 'tukde-tukde' mentality. I have received a complaint against him and have forwarded it to the police for legal opinion.
Why did you tweet like this?
For information, let us tell you that after his criticism, Chadha wrote an apology on social media that he did not intend to hurt the sentiments of the Indian Army. In fact, there has been a border standoff between India and China in eastern Ladakh for more than 29 months. In June 2020, tensions between India and China escalated after the skirmish in the Galvan Valley in eastern Ladakh.