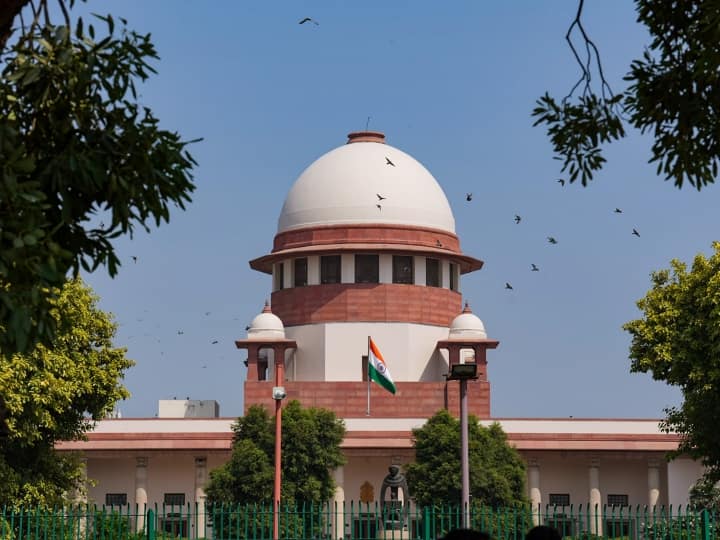 Supreme Court Petition: A petition has been filed in the Supreme Court to give legal recognition to gay marriage. A bench headed by Chief Justice DY Chandrachud will hear the matter today. Justice Hema Kohli will also be involved in the hearing. A gay couple living in Hyderabad has filed this petition. It has been said in the petition that gay marriage should also be brought under the Special Marriage Act. The law cannot discriminate on the basis of gender.
The main petition filed by petitioners Supriyo Chakraborty and Abhay Dang states that LGBTQ+ citizens should also get the right to marry the person of their choice. Supriyo and Abhay have been in a relationship for almost 10 years. They decided to organize a commitment celebration on their 9th anniversary a while back to celebrate their relationship. They had a commitment ceremony in December 2021, which was also attended by their parents, family and friends.
'Rights should be given in gay marriage'
His petition states that even after giving a commitment to each other, he cannot enjoy the rights of a married couple. The petitioners have argued that the Supreme Court of India has always protected the right of inter-caste and inter-religious couples to marry the person of their choice. It has been argued in the petition that gay marriage should also get all the rights.
News Reels
The petitions have relied on the Supreme Court's judgment in the Navtej Singh Johar case, in which Section 377 criminalizing homosexuality was declared unconstitutional. It has also been argued that in the Puttaswamy case, the Supreme Court has said that LGBTQ+ people have a right to equality, dignity and privacy.
read this also:
Uproar in Congress over calling Sachin Pilot a traitor, questions on Gehlot's statement, know what is the option with the party leadership now