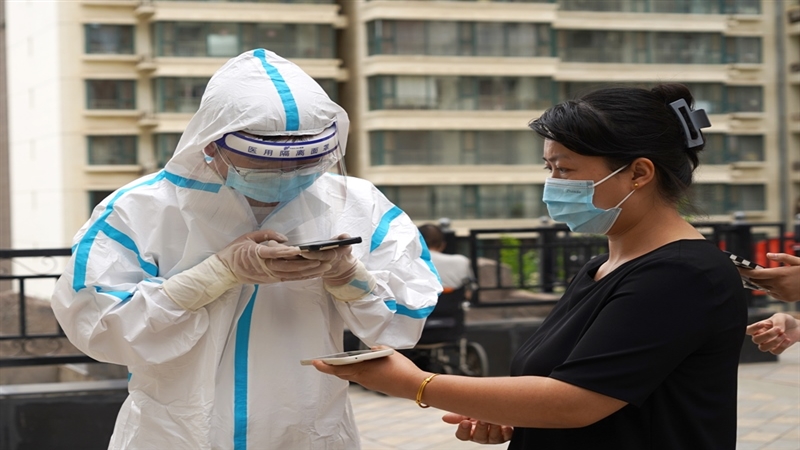 Sunday Top New LIVE: India has reached a safe position due to the Corona epidemic, but the epidemic in China has once again hit back. The latest news is that the Government of India has also issued an alert amid worsening cases in China. Those who are going on a trip to Andaman-Nicobar and Ladakh and have not taken the corona vaccine, it is mandatory for such passengers to undergo RT-PCR test at the airport. According to the information, there are some other states as well, which want those who have not been vaccinated, to get the RT-PCR test done within 48 to 96 hours before starting the journey. Next month are the Christmas and New Year holidays. In such a situation, new rules for air passengers can increase the problem.
Sunday Top New LIVE: Read other important news
Another CCTV footage of Satyendar Jain surfaced, cleaning of the jail cell: Another CCTV footage of Delhi government minister Satyendar Jain imprisoned in Delhi's Tihar Jail in money laundering case has come to the fore. It is clearly visible in the latest video that the facilities being provided to Arvind Kejriwal's minister in the jail are continuing. In this video some people are seen cleaning the room of Satyendar Jain. BJP alleges that Satyendar Jain is getting VIP treatment in jail because of being a minister. It is even being said that 7-8 people are engaged in his service for 24 hours. Now it is being ascertained whether these people belong to the jail itself or are coming from outside. Till now many videos of Satyendar Jain have come to the fore, in which he is eating food brought from outside, some people are pressing his feet, massaging him. watch latest video
#WATCH , CCTV video emerges of housekeeping services going on in the cell of jailed Delhi minister and AAP leader Satyendar Jain. Later, he can also be seen interacting with people in his cell. pic.twitter.com/tw17pF5CTQ

— ANI (@ANI) November 27, 2022
48th meeting of GST Council on 17 December: The 48th meeting of the GST Council will be held on 17 December. This time this meeting will be held through video conferencing. The 47th meeting of the GST Council, chaired by Finance Minister Nirmala Sitharaman, was held in Chandigarh in late June. In the upcoming meeting of the Council, the recommendation of the Group of Ministers may be presented regarding fixing the rate of tax on casino, horse racing and online gaming. It is believed that the Group of Ministers may recommend 28 percent GST on these.
5G will start fastest in India: Amit Marwah, head of marketing and corporate affairs at mobile maker Nokia India, has said that India will have the fastest rollout of 5G in the world and will also be the biggest success of next generation telecom services with government support. In a program, without naming China, Marwah said that penetration of equipment from neighboring countries in the telecom sector is a matter of concern. He said that we have a ready ecosystem for 5G. 10 percent of smartphones in India are 5G compatible.
Posted By: Arvind Dubey