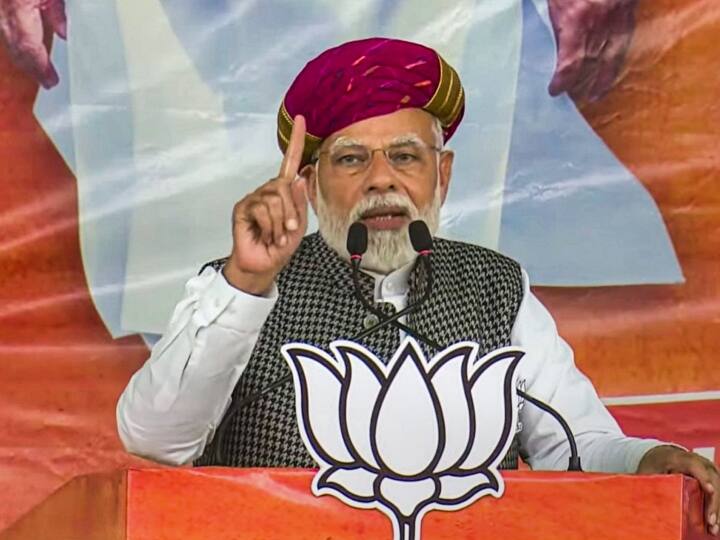 Gujarat Assembly Elections: Three days are left for the first phase of Gujarat assembly elections and the campaigning of political parties has reached its peak. From Bharatiya Janata Party to Aam Aadmi Party, Congress has entrusted the task of campaigning in the field to its veteran politicians. Prime Minister Narendra Modi is on a tour of Gujarat for two days from today and during this he will be seen addressing 7 rallies.
Where is whose rally…
Prime Minister Narendra Modi
News Reels
PM Modi will hold 7 rallies in two days tour. Today, on November 27, PM will reach Surat airport at around 6 pm from where his convoy will travel about 28 kms. During this, PM's welcome points have been made at different places. At the same time, PM Modi will address the rally in Gopin at 7.30 pm.
On Saturday 26 November, BJP's national president JP Nadda released the party's resolution letter at the state office in Gandhinagar. JP Nadda said during this time that Gujarat is continuously developing under the leadership of PM Modi and under the rule of BJP. At the same time, in the issued resolution letter, BJP has talked about providing 20 lakh jobs in 5 years. Also promised to give electric scooty to girl students. There was talk of spending Rs 10,000 crore for the development of agriculture.
Arvind Kejriwal road show in Jamnagar
Today is the second day of AAP's national convenor Arvind Kejriwal's Gujarat tour. Today CM Kejriwal will hold a press conference in Surat at 11 am, after which he will have a road show in Jamnagar.
Kharge will address two rallies in Narmada
At the same time, Congress President Mallikarjun Kharge will be on Gujarat tour from today. Kharge will address two rallies in Narmada district today. During this, Rajasthan CM Ashok Gehlot will also be present with Kharge.
Read this also.
Twitter made a big mistake by banning Donald Trump's account – Elon Musk said after restoration