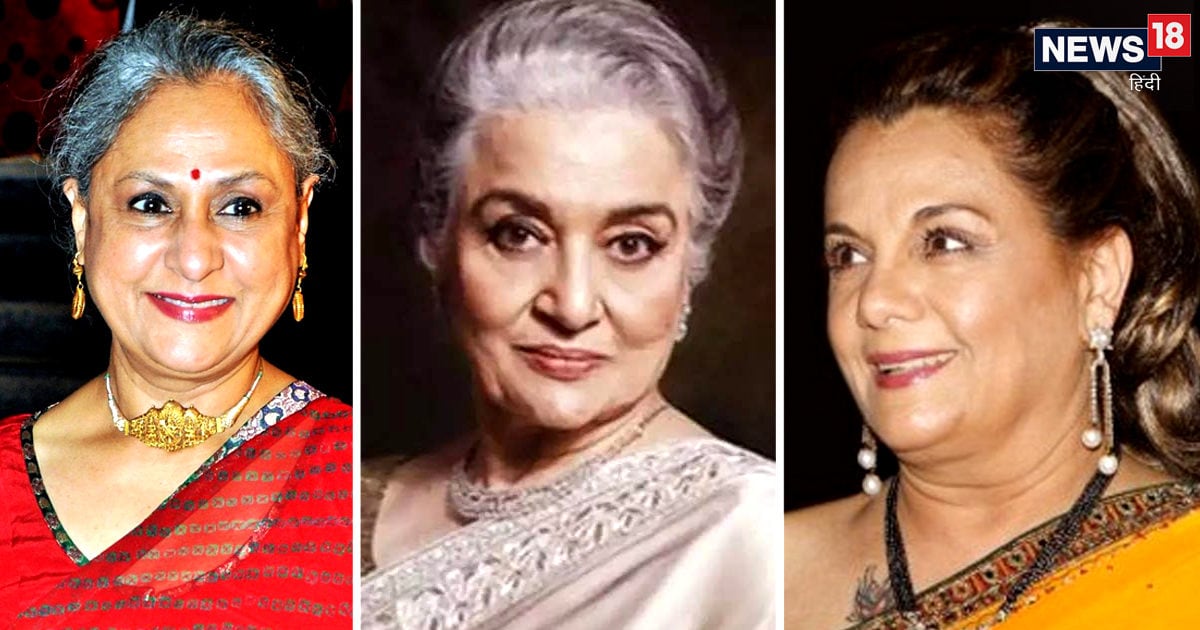 Mumbai: Today it is easy to make films, so actors also have all kinds of facilities. Today technology has developed so much, and such sets have been made that you bring the story and actors of the film and go with the film. All the veteran actresses like Jaya Bachchan, Asha Parekh and Mumtaz, Jaya Prada have felt and lived the changing era of cinema in front of them. These actresses have also seen the era when they had to face all kinds of problems during the shooting and are also seeing today's prosperous era. Let us tell you, in earlier times shooting sets used to be full of difficulties for actresses.
The actress had to deal with strange problems during the shooting. Indian cinema's veteran actress Asha Parekh told during the Indian Film Festival that due to lack of facilities, actors had to face a lot of problems, especially the female ones. Asha said that 'I remember in our time there was no facility like vanity van. When we used to go for shooting, there were no bathrooms in the studios as well and we used to sit whole day without going to the bathroom. The circumstances were such that it was very difficult for us to even change clothes. Used to change clothes hiding behind the bushes.
Jaya Bachchan changed pad and clothes behind the bushes
Recently, Jaya Bachchan made many revelations while sharing the memories of her past days on the podcast of her granddaughter Navya Naveli Nanda. Due to lack of toilet on the set, the actress had to face a lot of trouble. Jaya told that 'When we used to shoot outdoor, we did not have a vanity van. Used to change clothes behind the bushes. During menstruation, the situation used to become very difficult. Sanitary pads were also changed behind the bushes and vehicles. Used to carry plastic bags, in which used sanitary pads were kept, then came home and used to dispose them. Not only this, earlier sanitary pads were also of different types.
Jaya Bachchan has been speaking out with impunity. (Photo Credits: Instagram @jaya_bachchan_)
Mumtaz had to change clothes by making a curtain in the forest
Everyone had to face such problems. Mumtaz, a famous actress of her era, also once told in an interview to the media that 'when I saw the vanity van during the shooting of the film 'Awarapan' in the year 2007, I remembered the shooting days of my era. Then the actress had said that 'Now actors have so many facilities, in our time many times they had to change clothes in the jungle. Two people made a curtain by making a circle of cloth, behind which we had to change clothes.
Amitabh Bachchan and Jaya Prada pair in the movie 'Sharabi'.(Photo Credits: Bollywooddirect/Twitter)
Jaya Prada had to take bath in a moving train
At the same time, Jaya Prada had also told about the problems during the shooting of her superhit film 'Sargam' in 1979. In those days there was no facility and technology like today, so location and timing had to be taken care of during the shooting of the film. Jaya Prada told in an interview to Filmfare that 'Once I had to take a bath in the train. Because we had to shoot as soon as we reached the location. The director wanted to shoot the scene in the first light of the morning. I was working round the clock. I learned to do my own makeup. According to the demand of the film, we had to move from one location to another. Only we know how we have shot under the circumstances.
Now the facility of vanity van is present everywhere, so actors do not have to face such problems anymore. There is also a special arrangement for bathroom and changing room in the studio.
First read breaking news in Hindi News18 Hindi| Read today's latest news, live news updates, most reliable Hindi news website News18 Hindi.
Tags: Entertainment Special, Entertainment Throwback, Jaya Bachchan, jaya prada
FIRST PUBLISHED : November 29, 2022, 14:06 IST