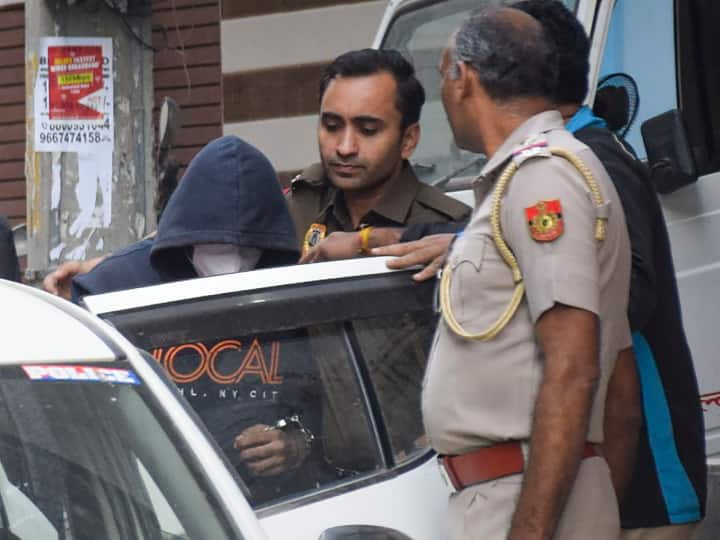 Shraddha Walkar Murder Case Update: The police involved in the investigation of the Shraddha Walker murder case are trying different ways to get the accused Aftab to reveal the truth. Aftab is repeatedly not giving correct answers to the police during interrogation. Aftab's polygraphy test is being done again today to collect evidence. Delhi Police team has reached FSL with Aftab.
In the Forensic Science Laboratory (FSL) in Rohini, Aftab Amin Poonawala, accused in the Shraddha Walker murder case, is undergoing a polygraphy test. Aftab had a complaint of fever during the polygraphy test yesterday (24 November). Because of this, his complete polygraphy test could not be done. Today, on his recovery, the police again brought him to FSL, where the rest of his polygraph test is being completed.
How is a polygraph test different from a Norco test?
Polygraph test is also called lie detector test. In this test, the physical and mental activity of the accused is detected. In this test, there are also questions related to personal information related to the accused. During this, psychologists find out the pulse rate, heart beat, blood pressure of the accused. On the other hand, in the narco test, the self-consciousness of the accused is reduced so that he can speak freely. After this, he is asked many questions related to the case and the life of the accused.
News Reels
Aftab did 35 pieces of Shraddha
The accused, Aftab Poonawalla, had allegedly strangulated Shraddha Walker (27) to death in May, chopped her body into 35 pieces and kept them in a 300-litre fridge at his home in south Delhi's Mehrauli for nearly three weeks. Was and threw them in different parts of the city for several days.
Police found five knives from Chhatarpur's flat
Delhi Police has seized five knives from Poonawala's Chhatarpur flat. Police said that the saw used to cut the body has not been recovered yet. Sources in the police department said that the knives were sent to the forensic lab for examination to ascertain whether they were used in the crime or not.