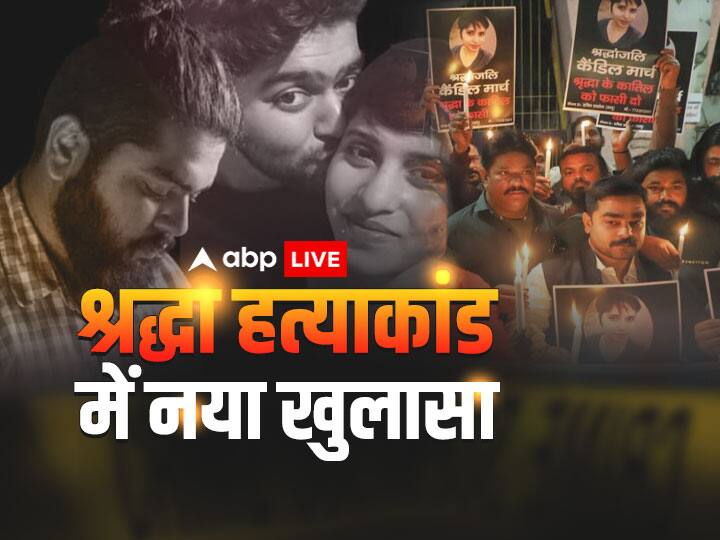 Shraddha Walker Murder Case: Everyday new revelations are happening in the Shraddha Walkar murder case. Many things related to this case are coming to the fore. Delhi Police is engaged in collecting evidence against the accused Aftab Poonawala. The police said that their investigation into the Shraddha murder case has confirmed that Aftab had carefully planned the disposal of Shraddha's body.
If Delhi Police sources are to be believed, the accused Aftab not only used to turn off the location of his phone to hide Shraddha's body parts, but also deliberately left his mobile at the rented flat before going out. Aftab used to ensure that he did not leave behind any electronic evidence or traces before disposing of the dismembered body. Let us know what is the new update in the Shraddha murder case investigation.
Latest update related to police investigation
Faridabad police found a body part (torso) in a suitcase in Surajkund area at 2 pm on Thursday. According to the police, the body looks very old. Not only this, the police have also found some clothes in it, in which there is a pair of jeans.

Faridabad police also shared this information with Delhi police. After this, ACP Mehrauli of South district, who is probing the Shraddha murder case, also reached the spot. Today the post-mortem of that body will be done, after that it will be clear whose body it is.

Faridabad Police says that samples will be taken and kept during the post-mortem, if Delhi Police wants to do DNA in Shraddha's case, it can get it done.

Delhi Police's investigation has revealed that after killing Shraddha, several weapons were used to dismember her body. Police have recovered five big knives from Aftab's flat, which have been sent for forensic examination. The police suspect that Aftab had cut Shraddha's body into pieces with the help of these knives.

Delhi Police has recovered at least three CCTV footages, which have feeds of more than 9 months. Aftab has been captured in these CCTV footage. The police has started investigating these CCTV footage.

Police interrogation of the accused Aftab revealed that he had made a careful plan to dispose of Shraddha's body. Aftab arranged Shraddha's body parts at different places as part of the plan.

Whenever Aftab used to leave his phone at the rented flat before leaving the house to throw or dispose of Shraddha's body parts. Not only this, Aftab used to turn off the mobile location before going out.

The police also questioned Aftab about his internet search history. In fact, the police suspect that Aftab obtained information on the Internet from killing Shraddha to disposing of her dead body.

A team of five officers related to the Shraddha murder case got Aftab Poonawalla's polygraph test done at Rohini's FSL lab. If sources are to be believed, the police have got hold of many important information related to the case in Aftab's polygraph test, which can prove to be very helpful in solving this case.

After the polygraphy test of accused Aftab, there is a possibility of his narco test on Monday. A three-member team will be involved in Aftab's narco test.

Delhi Police has questioned Aftab's father about his relationship with Shraddha. The family did not have regular contact with Aftab.

The Delhi Police searched the Mira-Bhayander Creek in Mumbai and Mehrauli and the forests in Gurgaon in search of Shraddha's body parts.
Read this also:-
News Reels
Rajasthan Politics: Discord again in Rajasthan Congress, Ashok Gehlot said 'traitor' and Sachin Pilot gave advice. 10 big things