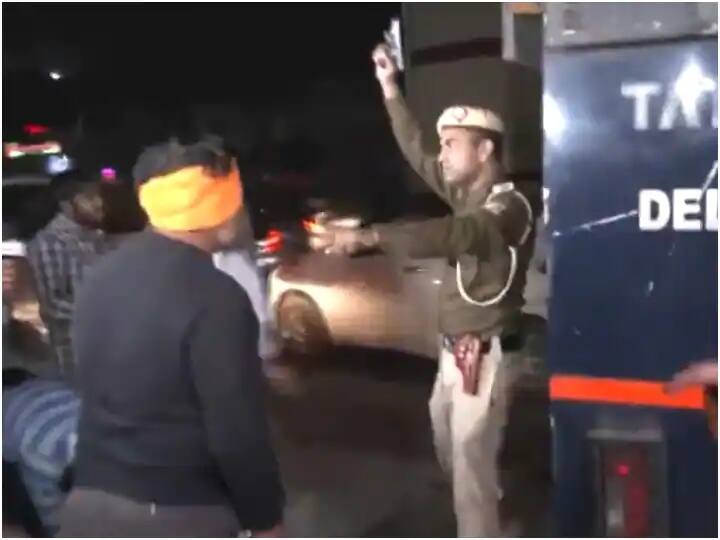 Shraddha Walker Murder Case: Two people have been arrested for attacking the police van carrying Aftab Poonawala, accused in the Shraddha murder case. Both the accused Nigam Gurjar and Kuldeep Yadav have been sent to Tihar Jail. Delhi Police produced both the accused in the Rohini Court through video conferencing at night. After that he has been sent to Tihar Jail.
Delhi Police said that their team is trying to identify and arrest the other people involved in the attack. The police is raiding Delhi including Gurugram in search of the accused. In fact, on Monday evening, unknown people attacked the police van going from FSL lab to Tihar carrying Aftab. This attack took place when Aftab was being taken back to jail after a polygraph test. At the same time some unknown people attacked with a sword. During this they also raised slogans. The police, showing promptness, overpowered the attackers.
Called himself a Hindu Sena worker
Those who attacked the police van carrying Aftab described themselves as Hindu Sena workers. The police took him into custody and interrogated him. Delhi Police sources claimed that the attackers wanted to kill Aftab. All these accused had come from Gurugram. The total number of attackers is said to be 15. One of the detained attackers has been identified as Nigam Gurjar and the other as Kuldeep Yadav. According to police officials, the arrested Nigam Gurjar has no relation with any political party. Nigam Garjur is a truck driver by profession, while Kuldeep Yadav does the work of sale-purchase of old vehicles.
News Reels
Police looking for 3 people
A case has been registered in Delhi's Prashant Vihar police station regarding the attack on Aftab Poonawala. Both the arrested accused told that a total of five people had come. Three people managed to escape from the spot. After the attack on the van carrying Aftab, the Delhi Police personnel took out pistols to intimidate the attackers and for self-defense. Aftab did not get hurt in this attack.
Read this also:-
Monkeypox: Now monkeypox will be known by this name, WHO announced