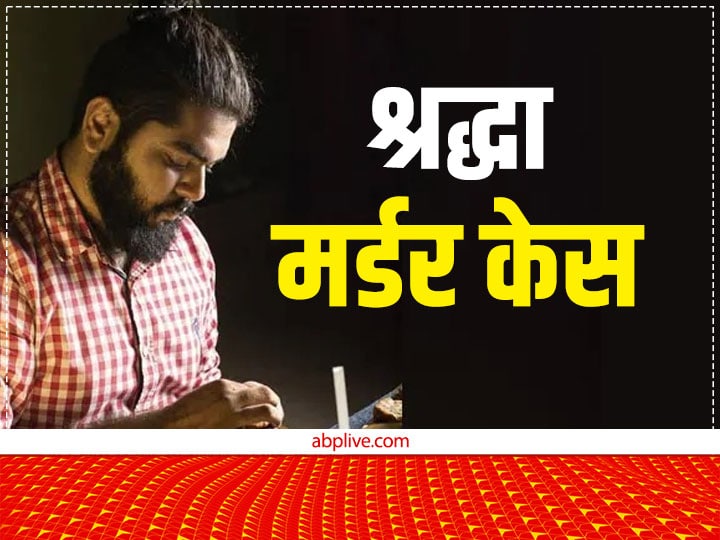 Delhi Shraddha Murder Case: The second session of polygraph test of Shraddha murder case accused Aftab Poonawala has been held from Thursday (November 24). The polygraph test has not been completed due to Aftab's ill health. If his health is fine then he can be called on Friday (November 25) as well. The first session of Aftab's polygraph test was held at Rohini's FSL on Tuesday.
Forensic Science Laboratory (FSL) PRO Sanjeev K Gupta said that the polygraph test remained incomplete today after Aftab complained of fever. Police will bring him back to FSL tomorrow, rest polygraph test will continue again. After this, the police took Aftab back from the Forensic Science Laboratory (FSL).
Another revelation in Shraddha murder case
Aftab has made another big disclosure in front of the police. According to Delhi Police sources, Aftab has told that he used several weapons to dismember Shraddha's body. In the last few days, the police have recovered 5 big knives, which have been sent to the forensic team for investigation.
News Reels
Earlier in the day on Thursday, Forensic Science Laboratory (FSL) director Deepa Verma had said that there could be more sessions of Aftab's polygraph test. More details cannot be shared. A collective team of experts will decide when his narco test will be done. Ambedkar Hospital sources told PTI that Poonawalla's medical examination will be done after the completion of the polygraph test and the results are expected in two days.
When can narco test be done?
Only after the medical report of the accused comes, his narco test can be done. Sources said that Poonawalla's narco test is likely to be done on Monday. In a polygraph test, physiological activities such as blood pressure, pulse and rate of breathing are recorded and these data are used to find out whether the person is telling the truth or not.
Shraddha was killed in May
Aftab Poonawalla is accused of murdering his live-in partner Shraddha Walker. According to the police, Aftab Poonawala had cut Shraddha's body into 35 pieces and dumped them at various places. This massacre was carried out in the month of May last. When the father of Shraddha Walkar gave a missing complaint, the police started the investigation. This murder case has been revealed this month.
read this also-
Exclusive: Interrogation report of accused Aftab in the hands of ABP News, now this is the biggest challenge in front of Delhi Police