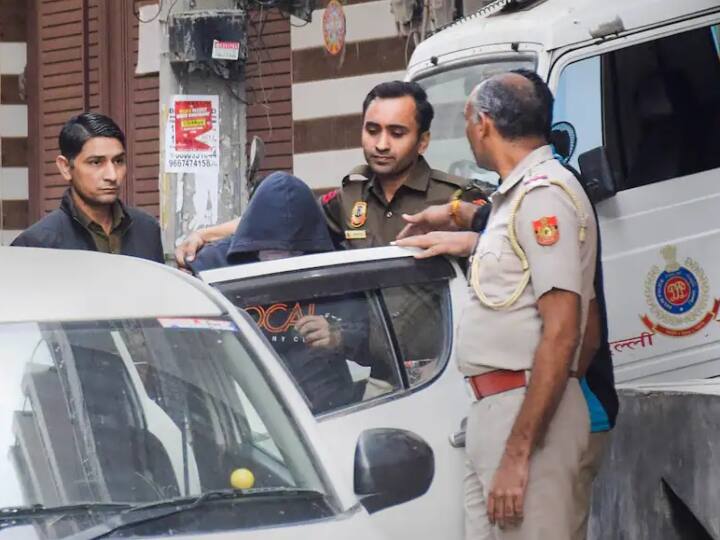 Shraddha Murder Case Update: Today is the last day of the police remand of Aftab, accused in Delhi's heart-wrenching Shraddha murder case. The police is still busy in finding evidence. Police teams are still scrambling in search of evidence. Aftab told the court that he had killed Shraddha in a fit of rage, whereas the police believe that he had committed the murder under complete planning and had been plotting for it for a long time. Meanwhile, the police has got an important clue from Himachal Pradesh.
According to the police, before killing Shraddha, Aftab had taken her to Himachal Pradesh. Aftab wanted to kill Shraddha there. He was trying to take Shraddha away from crowded areas. He had gone to Tosh, 30 km ahead of Kasol in Himachal. On not finding a secluded place here, he went to Beed in Kangra, 180 km further from Kasol. The police came to know about this from Shraddha's Instagram post.
police looking for evidence
Police is yet to ascertain where Shraddha and Aftab stayed in Himachal, but Shraddha's Instagram post shows that both of them had gone to Garden Cafe in Beed. There Shraddha also clicked the photo in the cafe. According to the information, there was also a fight between the two in Beed. The police is now trying to collect these evidences. Apart from this, the police is also engaged in searching for evidence in Mumbai.
News Reels
ABP News team reached the cafe
ABP News team also reached Garden Cafe in Beed, where the owner of the cafe told that the police had contacted and asked for some information but they do not remember any customer from the month of April. The owner of the cafe admitted that the picture Shraddha posted on Instagram is of his cafe. He said that he has no information about Shraddha.
Shraddha's father demands CBI inquiry
Shraddha's father Vikas Walker said in a special conversation with ABP News that there should be a CBI inquiry into the matter. He said that Aftab is still misleading the police and there should be a CBI inquiry into the matter. Shraddha's father said that Aftab kept blackmailing his daughter, keeping her intimidation. He said that he (Aftab) used to tell Shraddha in clear words that he would kill her. Shraddha's father claimed that Aftab's family is also involved in the case.
read this also-Exclusive: 'It happened as Shraddha feared in the letter', father demanded CBI inquiry, said- Aftab used to blackmail