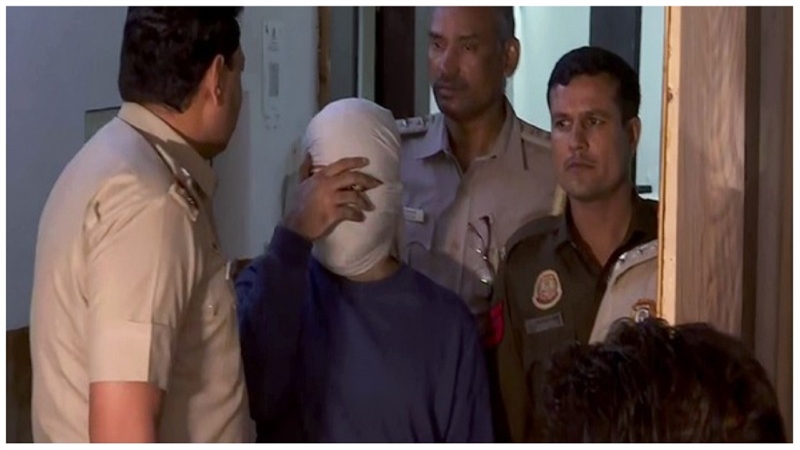 Publish Date: | Sun, 27 Nov 2022 03:31 PM (IST)
Shraddha Murder Case: Aftab, accused in the Shraddha murder case, is lodged in Delhi's Tihar Jail. Aftab was brought to Tihar on Saturday night after getting judicial custody for 13 days. Aftab has been kept in cell number-4. It is being monitored with CCTV cameras for 24 hours. Security guards are also stationed near the cell. According to media reports, there is no wrinkle on Aftab's face despite being in police remand. He slept peacefully after being shifted to jail.
Security guards posted outside the cell
Earlier a photo of Aftab had come to the fore. In which he was seen sleeping inside the bars. According to jail sources, Aftab sleeps comfortably in his cell. At the same time, the jail administration is very strict regarding the safety of the accused. He is kept in cell number-4. Security guards are stationed outside this separate cell. On Saturday night, Aftab ate food in front of the police. Before serving the food, it is checked.
13 days judicial custody
The Delhi Police had 14 days to seek Aftab's remand, which ended on Saturday. Shraddha's murderer was brought to Ambedkar Hospital for medical examination. There he was presented in the court through video conferencing. The court sent Aftab to Tihar Jail in judicial custody for 13 days.
Narco test can be done on Monday
Aftab's narco test can be done on Monday (November 28). Earlier, his polygraph test was also incomplete. Aftab's first stage polygraph test has been done, but the second stage test is pending. The investigation team has started the legal process. According to the report, the bones found by the police in the forests of Mehrauli belonged to Shraddha. A DNA test on the bones matched her father's DNA.
Posted By: Kushagra Valuskar