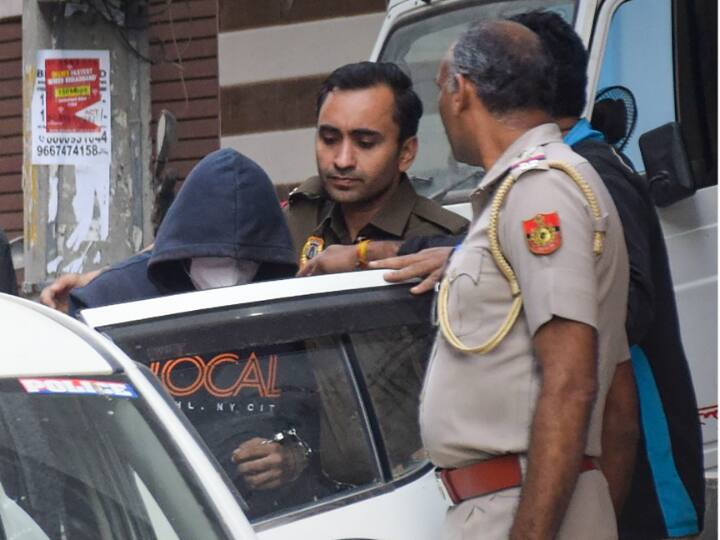 Aftab Polygraph Test Today: Aftab Poonawala, accused in the Shraddha murder case, will be brought to the FSL office in Rohini, Delhi on Tuesday. FSL's Additional Director Dr. Sanjeev Gupta says that once again Aftab's polygraph test is to be done today. Hopefully this will be the last session. On the other hand, the Tihar Jail Administration says that Aftab will be taken from Tihar to Rohini at around 8:30 am. There is an instruction to present Aftab in front of the director of FSL by 10 am.
After the attack on Aftab's jail van on Monday (November 28), the Tihar Jail administration has asked the Third Battalion of Delhi Police to increase Aftab's security. The jail administration says that the Third Battalion is responsible for taking him out of the jail and bringing him back, so the Third Battalion has been asked to increase his security while taking Aftab out and bringing him back.
attack on police van
A police van carrying Aftab Amin Poonawalla, accused of murdering his live-in partner, was attacked by some armed men outside the Forensic Science Laboratory (FSL) in Rohini on Monday. Poonawalla was taken to FSL for polygraph test.
News Reels
'The attackers were taken into custody'
On Monday evening, a car overtook the police van and forced it to stop. After that some people got down from the car and attacked the van carrying Poonawalla. Police said that the van has been removed from the spot, two attackers have been taken into custody and weapons have been seized. He told that the incident took place around 6.45 in the evening. Videos of this incident are available on social media. In one of those videos, it can be seen that a policeman is taking out his revolver to disperse the attackers carrying swords.
Accused of chopping Shraddha into 35 pieces
Please inform that Aftab Poonawala had allegedly strangulated Shraddha Walkar to death in a house in Mehrauli, South Delhi and after cutting her body into 35 pieces, kept it in a 300-litre fridge for about three weeks. Then those pieces were thrown in different parts of the city for several days. Poonawalla was arrested on 12 November. The court sent Aftab to police custody for four days on 22 November and then sent him to jail for 13 days in judicial custody on 26 November.
read this also- Karnataka: BJP leader seen with notorious criminal Sunil, Congress created issue, minister accepted his mistake