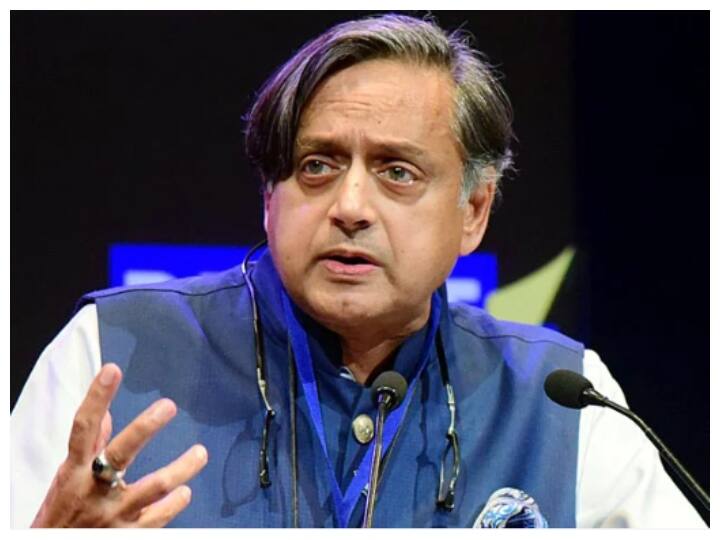 Viral: Senior Congress leader Shashi Tharoor remains in headlines on social media. The reason behind this is also that they remain very active. Apart from political subjects, he keeps his opinion. The fever of FIFA World Cup 2022 has spread all over the world. Its effect was also seen on Shashi Tharoor. He has made a tweet about football which remains the center of discussion.
Congress leader Shashi Tharoor has shared a picture in his tweet. It can be seen in that picture that on one side is Argentine star footballer Lionel Messi, while on the other side is an Indian woman. Messi has placed a football on his head, while the Indian woman has placed a handi on her head.
Tharoor asked- Messi is better or Mausi
He has written during this time that salute to the fearless Indian woman. This tweet of Congress leader is very much liked by Twitter users. Along with this, he has asked the users whether Messi is good or aunt? On which people are applauding a lot.
News Reels
Hats (& any other headgear) off to the intrepid Indian woman! pic.twitter.com/PaNNSI1zg6

— Shashi Tharoor (@ShashiTharoor) November 25, 2022
Significantly, for centuries, women in India go to fill water with a pot on their head. This tweet of Tharoor is being seen as sarcasm. This is because there is no dearth of skill in India. But India's name is very low in world football. Not only this, India has never participated in the World Cup organized by FIFA.
Let us tell you that football is considered to be the most popular sport in the world. This is the reason why the craze of FIFA is being seen all over the world. There are a huge number of fans of football in India too.
read this also: Measles Outbreak: Many states in the grip of measles, maximum cases in Mumbai, doctors told preventive measures