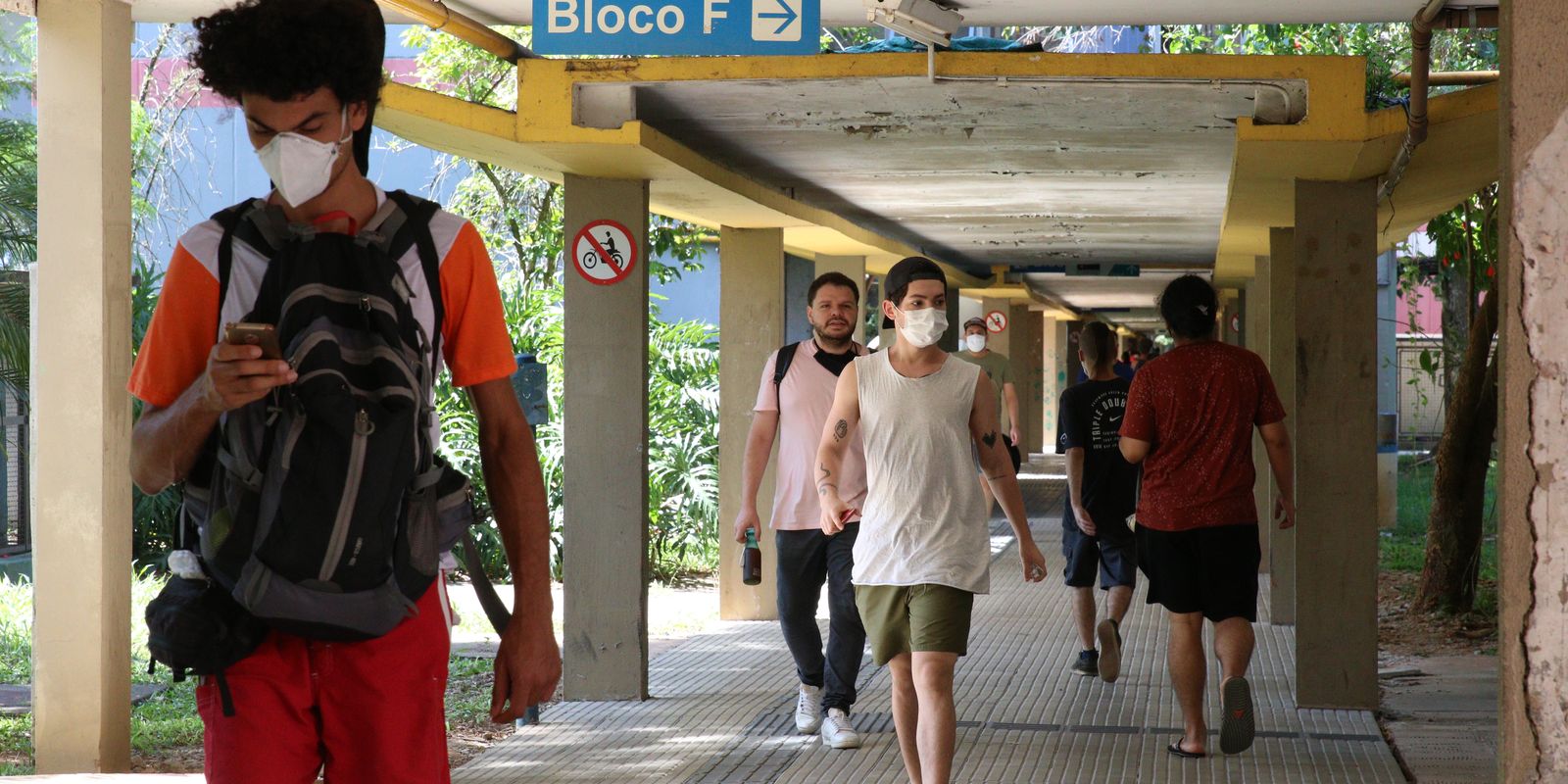 The use of masks to prevent covid-19 will be mandatory in the 2023 entrance exam at the University of São Paulo (USP). The first phase takes place on December 4th. The institution reported that it has observed the impacts of the BQ.1 variant of the coronavirus and, therefore, will release a biosafety manual next Thursday (1st).
O candidate handbook, released in August, already provided for the use of the item. "It is mandatory to use face protection masks to carry out the tests, except at the time of facial recognition", says the text. The document also indicated that the procedures could be changed in accordance with the protocols established by the health authorities of the government of São Paulo in force at the time of the entrance exam.
On the last 16th, USP once again required facial protection in the university's closed environments. The measure included classrooms, auditoriums, museums, laboratories, libraries, public service places and administrative sectors. Among these spaces is the Ipiranga Museum, which is linked to the university.
The use of a mask as a prevention against covid-19 had ceased to be mandatory in closed environments at USP on August 24th. At that time, use remained mandatory in public transport and in the health services that operate on university campuses.
Public transportation
As of this Saturday (26), the use of a mask in public transport is once again mandatory in the capital of São Paulo. The decision was taken based on the technical analysis of the Management Council of the State Secretariat for Science, Research and Development in Health to prevent the advancement of cases of covid-19.
The state government also recommended that the measure be adopted by all municipalities. In addition, it alerts the population so that everyone completes the vaccination cycle, which is important to ensure greater protection against the coronavirus and mitigate the effects of the virus.
According to a note from the secretariat's management council, released last Wednesday (23), hospitalizations due to covid-19 in ward and ICU beds grew by 156% and 97.5% in the last 14 days, reaching a daily average of more of 400 new admissions.