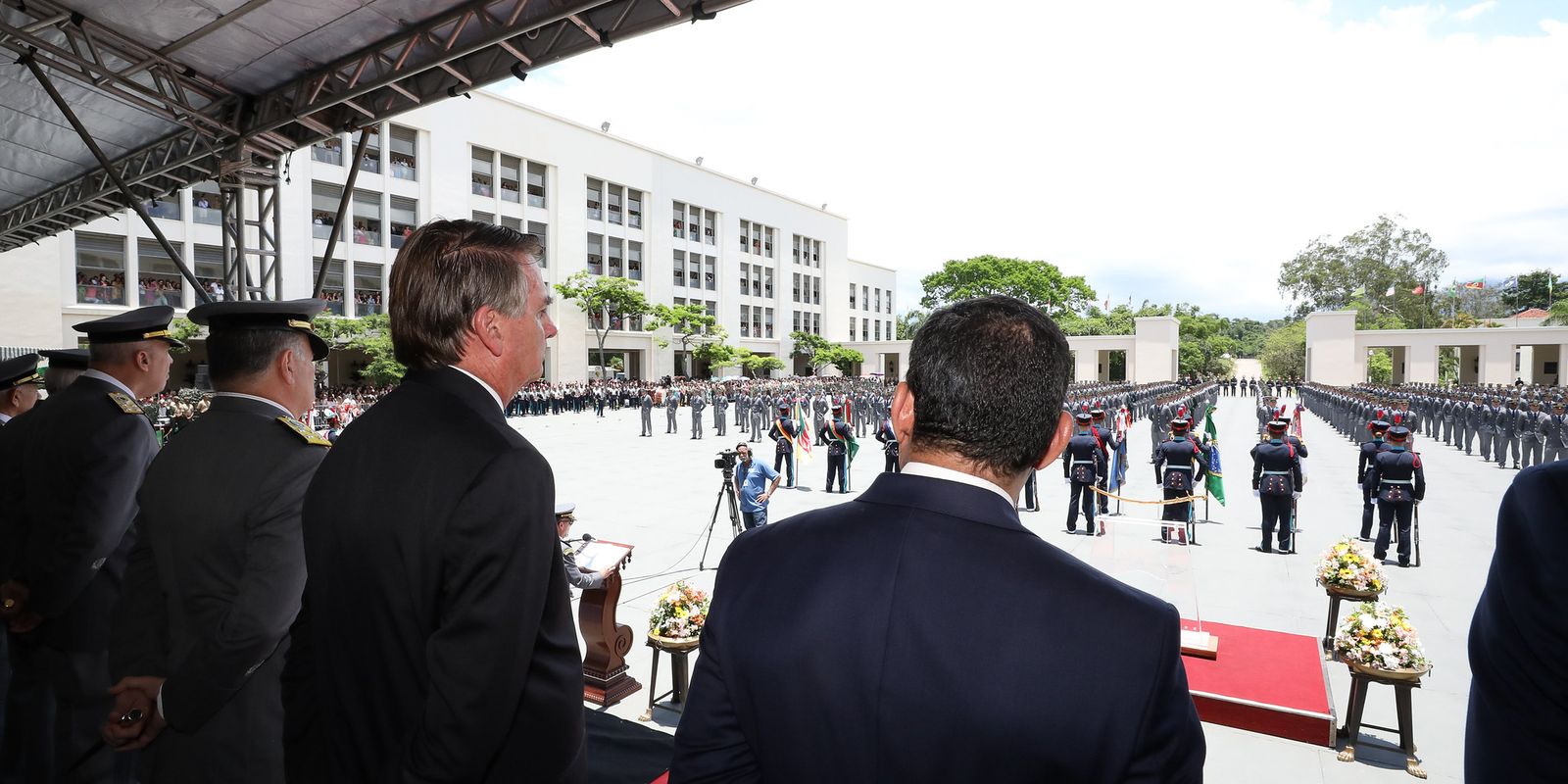 With the presence of the President of the Republic, Jair Bolsonaro, the Academia Militar das Agulhas Negras (Aman) held this Saturday (26), in Resende (RJ), the graduation ceremony for aspiring Army officers.
This was the first public event in which the president participated after the result of the presidential elections.
The Independence Bicentennial Class has 395 Cadets, 362 men and 33 women. Of this total, 10 are from Friendly Nations, including Cameroon, Guyana, Honduras, Panama, Peru and Vietnam, and this is the first time that a female Cadet from Friendly Nations has graduated from Aman. Her name is Ghazmin Lucero Surichaqui from Peru.
In addition to President Bolsonaro, the Vice President of the Republic, Hamilton Mourão, the Minister of Defense, General Paulo Sérgio de Oliveira and the Commander of the Army, General Marco Antônio Freire Gomes, were present.
President Jair Bolsonaro did not leave the stage to greet the graduates, nor did he selfies and photographs with them, as usual at previous ceremonies at Aman, and he didn't even speak to the cadets.
Ceremony of Delivery of Swords to Aspiring Officials of the "Bicentenary of the Independence of Brazil" Class. 🇧🇷 Isac Nóbrega/Presidency of the Republic