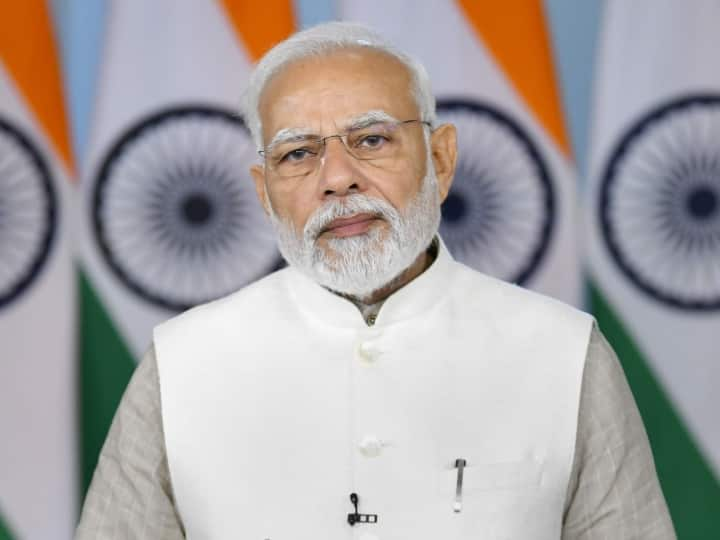 Constitution Day: On the occasion of Constitution Day, Prime Minister Narendra Modi greeted the nation. In the program organized in the Supreme Court, the PM said that I pay my respects to all the people associated with the freedom movement and the making of the constitution. Happy Constitution Day to all of you, this time Constitution Day is special because we are celebrating 75th anniversary of independence. PM further said, today is also the anniversary of 26/11 attack. When the country was celebrating the Constitution, there was an attack on humanity. I remember all the people killed in this.
Youth should know about the constitution- PM
PM Modi said in his address that it is necessary that the youth should know about the constitution and the process by which the constitution was made. This will increase their interest. For example, there were 15 women members in the Constituent Assembly. A woman member coming from the most backward part of the society kept such topics which played an important role in the making of the constitution.
PM further said, after a week, India is also going to get the chairmanship of G-20. Let us take India's achievements to the world. This is the responsibility of all of us.
'Next 25 years crucial'
PM Modi said in this program of the Supreme Court, today the world is looking at the emerging power of India with hope. This country is moving forward successfully taking all its diversities together. A big reason behind this is our constitution. It has 'We the People' written on it. We see the same spirit in the Vaishali Republic, in the Vedas and in the Mahabharata. As the Mother of Democracy, this country is strengthening its ancient beliefs and the spirit of the Constitution. Upliftment of the weaker section is taking place. Our mothers are getting stronger. The law is being translated for ordinary people. This time I had emphasized on duty in the speech on 15th August. This is what Gandhiji used to talk about. The nectar period of freedom is the period of duty for the country. The next 25 years are crucial.
News Reels
read this also – Watch: 'The lesson you taught in 2002…', Owaisi hit back at Home Minister Amit Shah's comment on Gujarat riots