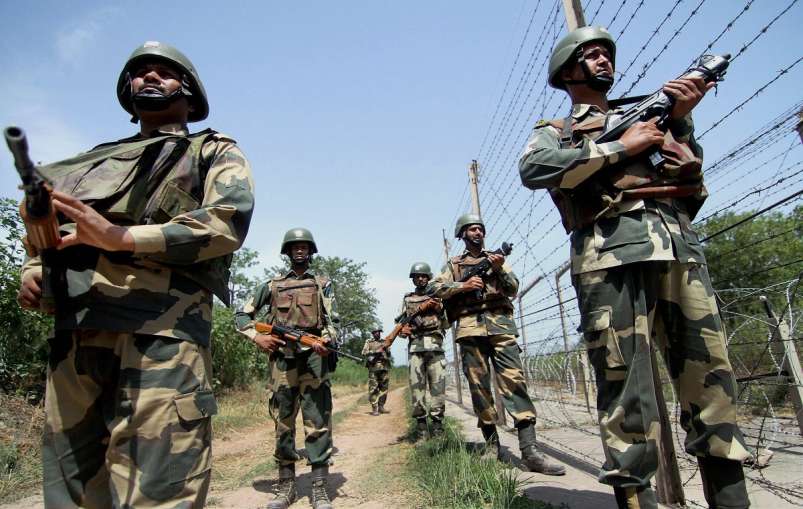 Pakistan_India Border: India and Pakistan may be known enemies of each other and the relations between the two countries are going through a very delicate phase at the moment. But at this time such an incident has happened that those who crossed the border from Pakistan to India "Border-2" are being welcomed in the historic Jallianwala Bagh. Now you must be thinking that who is that Pakistani, who has so much need to come to India- Bhagat is happening. From this incident, you may also be remembering film actor Sunny Deol's film "Gadar", in which he returned to India safely after beating Pakistanis. After this he was also welcomed in the country. But this Let us explain to you who is Border-2 coming from Pakistan.
"Border-2" who reached Jallianwala Bagh in Amritsar from Pakistan is not an Indian person. He is Pakistani. Still he is being welcomed into the country. Don't be surprised to hear this, because there is a special reason behind it. Actually a Pakistani Hindu woman came to India with a group of Hindus to go to Jaipur. She was pregnant. Her labor pain increased on reaching Amritsar in Punjab on Monday. After this he was taken to Jallianwala Bagh Hospital in Amritsar. According to the doctors, the condition of the woman was so critical that it was difficult to save her life and that of the unborn child. Despite this, the doctors surprised everyone by conducting a normal delivery. This made the Hindu lady and her family happy. Now the woman's husband has decided to name their new born baby in India "Border-2". The hospital staff has also welcomed this decision of the Pakistani woman's husband.
Family came to India via Attari-Wagha border
The Pakistani Hindu couple came to India with a group of Hindus. He had to go to Jaipur. But on reaching Amritsar on Monday, the pregnant woman had to be taken to the hospital. After normal delivery, the condition of mother and child is healthy. Family members say that when another Hindu woman gave birth to a child at India's Attari border in December 2021, she named him "Border". That's why now they are naming the newborn "Border-2" in Jallianwala Bagh Hospital.
Latest World News