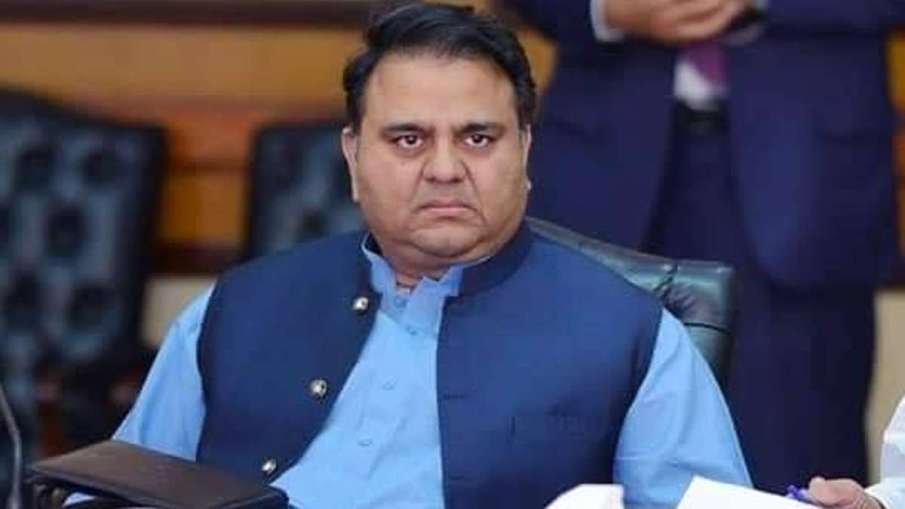 The condition is worse in Pakistan due to financial crisis. Meanwhile, plenty of political upheaval is also taking place. Pakistan Tehreek-e-Insaf (PTI) and Fawad Chaudhary, who was a minister in the Imran Khan government, has been arrested by the police. Lahore police arrested him from his house. Fawad Chaudhary had made many serious allegations against the Shahbaz Sharif government. Fawad strongly condemned the government's actions and accused Shehbaz Sharif of conspiring to destabilize the country.
'Fawad's arrest is illegal'
According to information provided by PTI leader's brother Faisal Chowdhary, Fawad Chowdhary was taken away from outside his house at 5:30 am on Wednesday in four cars without number plates. He said that the family was not aware of Fawad's location. We are not being given any details of the FIR lodged against him. Faisal termed his brother's arrest as 'illegal' and said he would fight the matter in court.
An hour after the arrest of Fawad Chaudhary, a large number of party workers and supporters gathered outside PTI chairman Imran Khan's residence in Lahore, claiming to have foiled the government's alleged plan to arrest the party chief. The video of Fawad Chaudhary being taken away in a police vehicle was also shared by the official Twitter handle of PTI.
Several charges have been filed including sedition
Significantly, on the complaint of Election Commission Secretary Umar Hameed, an FIR has been registered against PTI leader Fawad Chaudhary at Kohsar police station in Islamabad. Fawad Chaudhary has been booked under sections 153-A (promoting enmity between groups), 506 (criminal intimidation), 505 (statement causing public mischief) and 124-A (sedition).
The complaint states that Chaudhary, in a speech outside PTI chairman Imran Khan's house, threatened the Election Commission of Pakistan (ECP) and said those who would be part of the caretaker government in Punjab would be chased till then, until they are punished.
read this also-
Was Pakistan preparing for nuclear attack after Balakot surgical strike? Mike Pompeo's claim created a stir
The torture of winter will increase! After the cold wave, 'calamous' rains in these states, know how the weather will be today
Latest World News