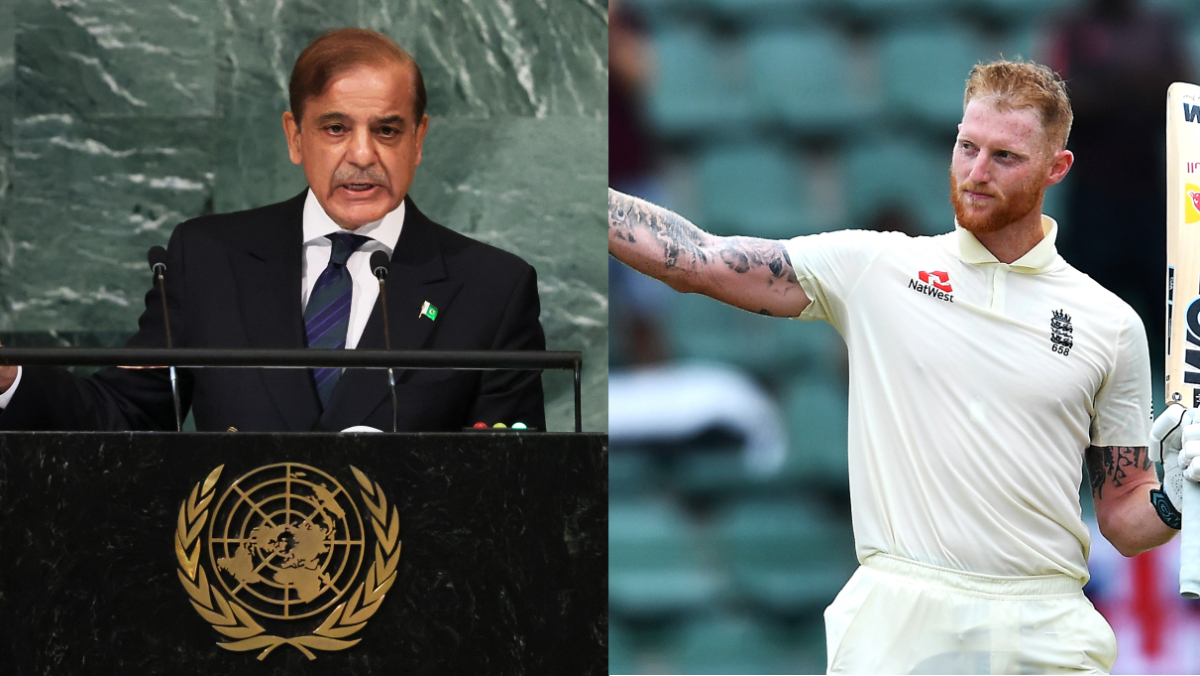 The first match of the three-match Test series between Pakistan and England will be played from 1 December. Meanwhile, Prime Minister of Pakistan Shahbaz Sharif has made a tweet in praise of Ben Stokes. In fact, the England Test team is on a tour of Pakistan after 17 years. England team captain Ben Stokes, who went on tour to Pakistan, said on Monday that he would donate all the money earned during this series to the millions affected by the floods in Pakistan. After which a tweet full of praise came from Shahbaz Sharif. In which he also praised Britain. After this tweet, Shahbaz Sharif is being trolled fiercely on social media.
While trolling Shahbaz Sharif, people are counting the bad conditions of Pakistan. Fans say that Shahbaz will steal this money too. A user wrote on social media that Ben Stokes should not give this money to Shahbaz Sharif, but donate this money directly to the people affected by the floods, otherwise Shahbaz Sharif will steal this money as well. His case is already going on in the UK court. We don't trust them either. In the midst of continuous trolling on social media, many people are also making fun of Pakistan's habit of begging. The PM of Pakistan often borrows money from other countries. The condition of Pakistan is so bad that they don't even have money to help their countrymen.
A social media user told Shahbaz Sharif that you need to learn something from Ben Stokes. Ben Stokes's own country England has found Shehbaz Sharif guilty of stealing money from flood-affected people. But still Shahbaz Sharif is not ashamed. Shahbaz Sharif faces heavy trolling for his tweets, but Shahbaz Sharif does not desist from doing such tweets.
pakistan vs england test series schedule
First Test match: 1 to 5 December
Second Test Match: 9 to 13 December
Third Test match: 17 to 21 December
Latest Cricket News