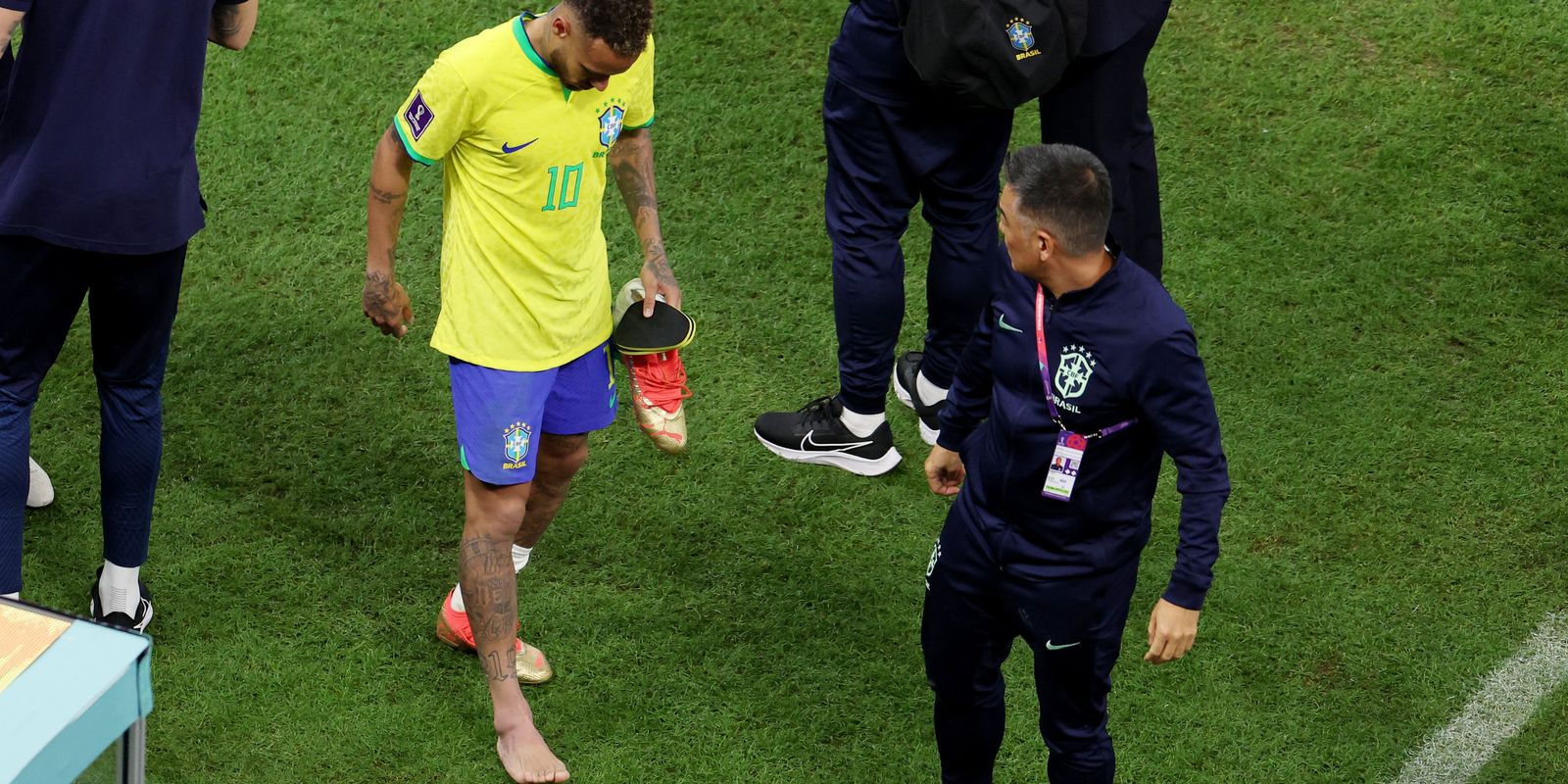 One day after striker Neymar suffered a sprain in his right ankle, during the 2-0 victory over Serbia in Brazil's debut in the Qatar Cup, the CBF press office informed this Friday (25) that the player performed tests at a hospital in Doha and is undergoing treatment with physiotherapy.
"Neymar had a sprain in his right ankle, a direct trauma when his opponent's knee made a movement causing the sprain", said Rodrigo Lasmar, doctor of the Brazilian team, in an interview last Thursday (24).
Who also underwent tests this Friday was lateral Danilo, who suffered a sprain in his left ankle.
The expectation is that the two players will be able to participate in Brazil's second match in the World Cup in Qatar, next Monday (28th) against Switzerland.