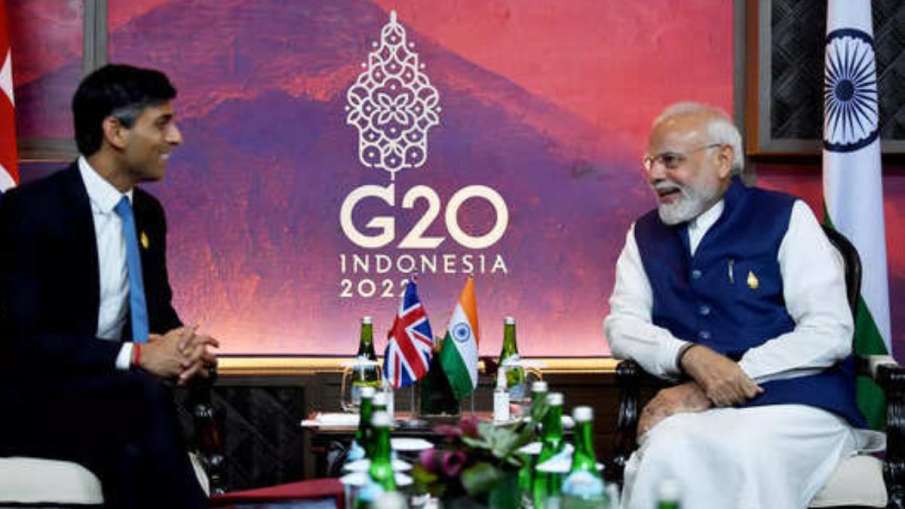 India-UK FTA Agreement: After Rishi Sunak became the Prime Minister of Britain, the draft Free Trade Agreement (FTA) with India is almost ready. Both countries are moving forward by resolving the old dispute on FTA. Union Commerce and Industry Minister Piyush Goyal has said that the talks for the proposed Free Trade Agreement (FTA) between India and the UK have been focused on what is acceptable to both the countries. Along with this, it is also being seen that the discussion on sensitive issues should not be allowed to be interrupted. It can be expected that the FTA will be finalized soon. After this, the way for progress in the trade sector of both the countries will be cleared.
The Union Minister also said that student visas are never a part of Free Trade Agreements (FTAs). India has recently completed the sixth round of talks with UK and the next round will be held soon. The talks with the UK began on January 13 last year with the aim of boosting bilateral trade and investment. Bilateral trade between the two countries to increase from $13.2 billion in 2020-21 to $17.5 billion in 2021-22. India's exports in 2021-22 were $10.5 billion, while imports were $7 billion.
Student visa is not a part of FTA
Goyal said, "Our approach with the UK has focused on what is acceptable to both countries and we should not allow sensitive issues to block our discussions. Asked about a statement by a UK official that giving more student visas to India is not part of the deal…Goyal said, "Have you ever heard that student visas are part of the FTA? How many students go there (UK) to study? It is never a part of FTA. British trade minister Cammy Badenoch, who is in charge of the negotiations, recently said a trade deal is expected this year, but it will not promote free movement visa proposals for Indians.
In a recent interview with The Times, the UK Foreign Secretary denied any major similarity between the UK's FTA with Australia and the proposed post-Brexit deal with India. Goyal said FTAs ​​are never discussed in newspaper articles, press conferences or public gatherings, and that these agreements are a "serious" exercise that happens at the officials' and higher political level. These are discussed when necessary.
Latest World News