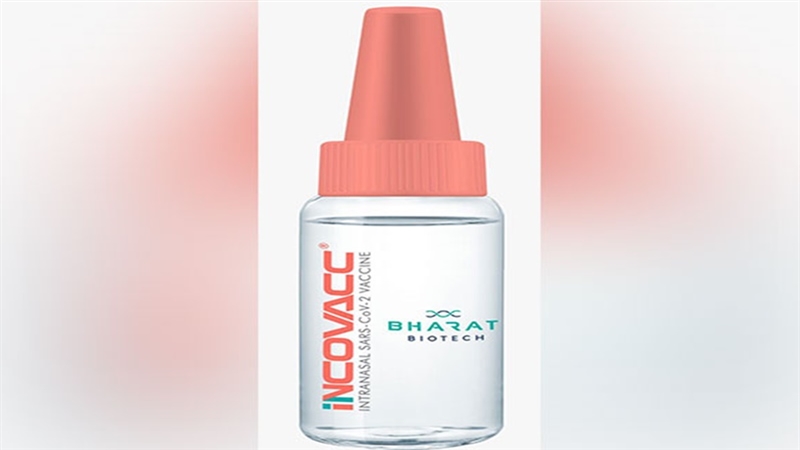 Nasal Covid-19 Vaccine iNCOVACC: Hyderabad-based biotechnology company Bharat Biotech has launched the world's first Nasal Covid-19 vaccine. According to a tweet by Bharat Biotech on Monday evening, iNCOVACC has recently received approval for a booster dose for adults 18 years and older under restricted use in emergency situations. According to the statement, iNCOVACC is the world's first intranasal vaccine for COVID, which has been approved for a primary 2-dose schedule and a heterologous booster dose. Rajesh S Gokhale, Secretary, DBT and Chairperson, BIRAC said, "The approval of Bharat Biotech's intranasal vaccine iNCOVACC (BBV154) by DCGI to be used as a booster dose against currently available COVID-19 vaccines is a very proud moment for us. This step will further strengthen our collective fight against the pandemic and widen vaccine coverage.
This vaccine was prepared like this
This vaccine was evaluated in Phase I, II and III clinical trials with successful results and is specially formulated to allow intranasal delivery through nasal drops. Approval was obtained under Restricted Use in Emergency Situations for adults 18 years and older for the 2-dose schedule. Phase III trials were conducted for safety, immunogenicity in 3100 subjects at 14 sites across the country. Heterogeneous booster dose studies were conducted in 875 subjects with the BBV154 intranasal vaccine, which were processed after two doses of commonly administered COVID-19 vaccines. Trial was done at 9 places.
Bharat Biotech COVID-19 Nasal Vaccine
iNCOVACC is an adenovirus vectored vaccine with a pre-fusion stabilized SARS-CoV-2 spike protein. The nasal delivery system has been designed and developed to make it cost-effective in low- and middle-income countries, Bharat Biotech said. Krishna Ella, Chairman and Managing Director, Bharat Biotech said: "Despite lack of demand for COVID vaccines, we have continued product development in intranasal vaccines to ensure that we are well prepared for future infectious diseases We have also started development of variant-specific vaccines of Covid for future preparedness.
iNCOVACC, World's first intranasal vaccine to receive both primary series and heterologous booster approval. #bharatbiotech #incovacc #intranasalvaccine #vaccine #COVID19 #VaccinesWork #VaccineDevelopment #booster #covid #pandemic #firstintranasalvaccine pic.twitter.com/jyTebvwiT6

— BharatBiotech (@BharatBiotech) November 28, 2022
India-made iNCOVACC, world's first intra-nasal vaccine to receive approval for both primary series, Heterologous booster

read @ANI Story | https://t.co/mcVgR3Fbj4#iNCOVACC #IntraNasalVaccine #BharatBiotech pic.twitter.com/nkmOhRJGuE

— ANI Digital (@ani_digital) November 28, 2022
Posted By: Navodit Saktawat