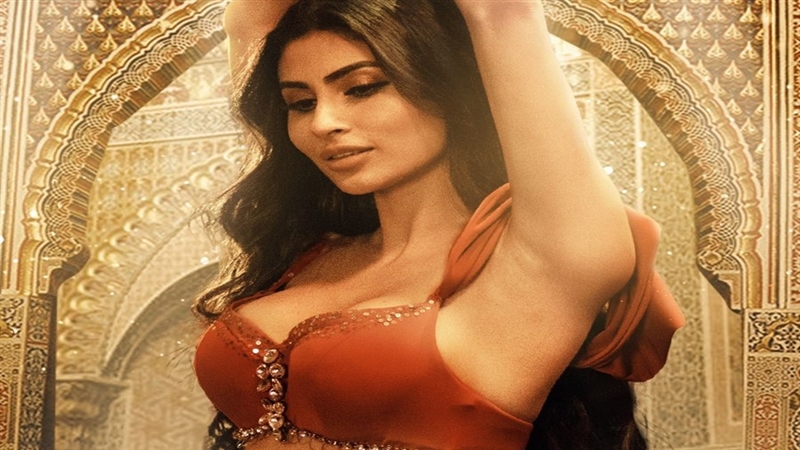 Publish Date: | Mon, 28 Nov 2022 03:03 PM (IST)
T Series brings a new track "Fakiran" which is all set to release on 30th November. This song has been sung by Zahra Khan in her powerful voice, and Tanishk Bagchi has written the lyrics along with the music of the song. Interestingly, when Zahra, Tanishk and director Arvinder Khaira were discussing who should be featured in the song, they all immediately made a collective decision that Mouni Roy would be the perfect fit for the song because Zahra's voice texture matches very well with Mouni's.
Zahra S Khan says, "I think it was the best decision to have Mouni be a part of this amazing track. When I was recording for this song, it was running in my mind that Mouni will do justice to this song. They are an amazing part of this team and we are sure that they have done full justice to this song."
Mouni Roy, says, "I have listened to all of Zahra's songs and every time, I feel that there is a freshness and unique texture in her voice. I was very excited when I came to know that I am going to be a part of this song. Was excited."
Zahra S Khan has carved a niche for herself in the industry with her unique accent and powerful voice. This time the combination of Mouni's performance and Zahra's unique voice makes this music video even more interesting. We all are eagerly waiting for Fakiran.
T-Series presents Zahra S Khan's new song Fakiran. Tanishk Bagchi has written the music as well as the lyrics in this music video directed by Arvind Khaira. The music video featuring Mouni Roy will be out on T-Series' YouTube channel on 30 November.
Posted By: Arvind Dubey