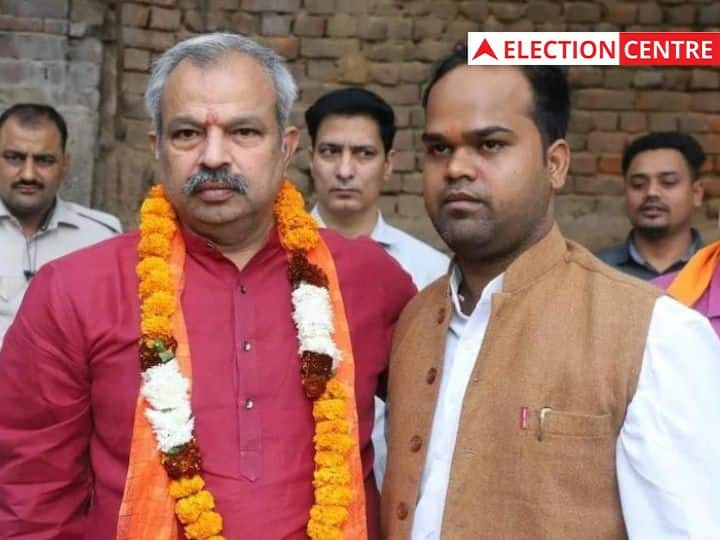 MCD Election 2022: In March this year, Bharatiya Janata Yuva Morcha activists vandalized the gate and CCTV cameras outside Delhi Chief Minister Arvind Kejriwal's house. In this case, 8 workers of BJYM were also arrested. One of these 8 workers was 27-year-old Pradeep Tiwari. Now Pradeep Tiwari has been given a councilor's ticket by the BJP in the Municipal Corporation of Delhi. The Aam Aadmi Party has criticized the BJP for giving ticket to the accused of vandalism outside Kejriwal's house. AAP said it is now clear that "BJP produces goons and respects them for committing hooliganism and sabotage".
You are the party of liars- Tiwari
Pradeep Tiwari has got ticket from Ramesh Nagar ward for the upcoming elections of MCD of Delhi. Tiwari said, 'AAP is a party of liars and fascists, which is known for spreading lies. Because of the love people are giving me, they are calling me a goon. There was no sabotage in the protest but it was a political protest. My love and fight for Hindu society will continue."
Gave ticket to slum dweller
Tiwari said, "Former Prime Minister Atal Bihari Vajpayee believed in 'Antyodaya' and his aim was to reach the last person in the country. I am the last person to come from the slum. PM Modi also rose from a poor background. Similarly , I have been given a ticket to a slum dweller." Pradeep Tiwari is the youngest candidate fielded by the BJP.
In fact, the main gate of the Chief Minister's residence was painted red during the protest led by BJYM leader Tejashwi Surya after CM Arvind Kejriwal's remarks against the Bollywood film 'Kashmir Files'. Speaking to The Indian Express, Tiwari said, "Protests…, picketing and fighting for the Hindu society will continue in the times to come… Wherever there is wrong against the society, Pradeep Tiwari will stand with the public."
News Reels
Also read: Gujarat Election 2022: Criminal cases are registered against 167 out of 788 candidates in the first phase of Gujarat elections