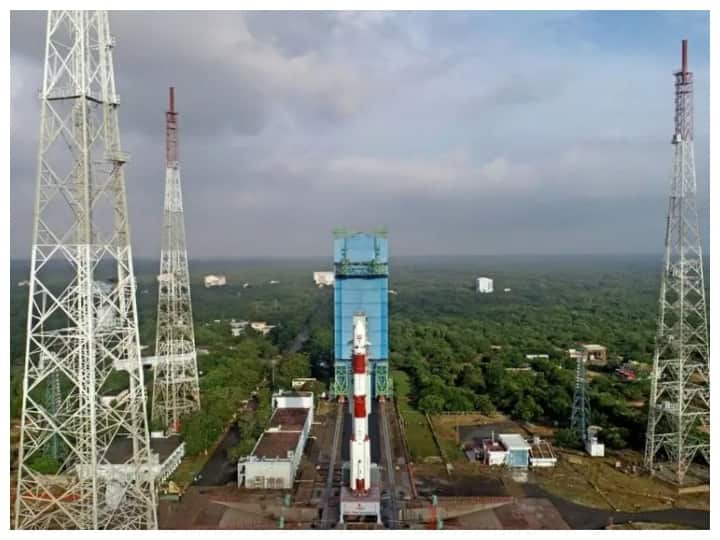 Indian Space Research Organization ie ISRO has taken another high flight. Oceansat-3 satellite has been launched from Satish Dhawan Space Center in Sriharikota. It was launched from PSLV-C54 rocket. After this launch, ISRO Chairman S Somnath told that PSLV-C54 has successfully installed the Oceansat-3 satellite in its designated orbit. This is being seen as another major success of ISRO in the matter of satellites. Even before this, ISRO has sent many such big and important satellites into space. Let us know 8 big things about the launch of Oceansat-3 satellite.
This rocket was launched from the Satish Dhawan Space Center in Sriharikota on Sunday morning. After which till about 11 o'clock it successfully worked to install the satellite in its orbit. This whole process took about 56 minutes.

ISRO Chairman Somnath told that 17 minutes after the launch of PSLV-C54, Oceansat was successfully separated from the rocket and placed in the orbit.

Oceansat-3 satellite was launched after the failure of Oceansat-2. Which was launched in the year 2009. That is, this new satellite will now replace the old one and will work to convey all kinds of information to the ground.

Talking about Oceansat-3 satellite, its job is to collect sea surface temperature and all kinds of information about it. With this, pollution and harmful elements will be able to be checked. The weight of this satellite is about 1 thousand kg.

Along with Oceansat-3, 8 nano satellites were also launched, including a special remote sensing satellite for Bhutan. Its name has been given as Bhutansat, that is, it is a satellite of India and Bhutan.

Remote sensing cameras are installed in this nano satellite of Bhutan, India had shared technology with Bhutan regarding this. The work of this nano satellite is to give various types of ground information. Its help will be taken regarding railway tracks, bridges and other necessary constructions.

The private company's satellite has also been launched in the 44.4 meter long PSLV-C54 rocket. In this, the Anand satellite of Bengaluru based company Pixel has been launched. Apart from this, the rest of the nano satellites have also been prepared by different space companies.

This mission is being told as the last mission of ISRO for this year i.e. 2022. ISRO Chairman S Somnath expressed happiness over the launch and told that after the launch, the entire exercise is expected to take two hours.
read this also – What will you benefit and what will be the loss of 5G network? This whole news is to tell about this