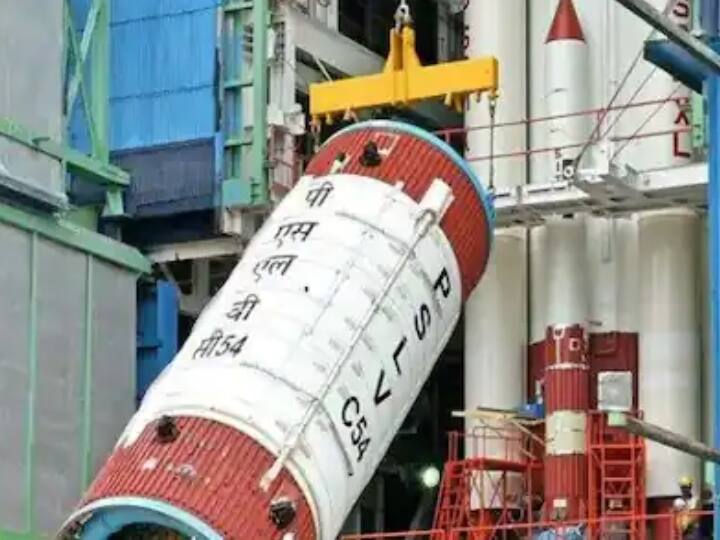 ISRO Launch PSLV: Indian Space Research Organization (ISRO) is all set for its next mission PSLV-C54/ EOS-06 after recently creating history by launching the private sector mission. Its countdown has started.
Under this mission, ISRO will launch eight nano satellites with Oceansat-3, the 3rd generation satellite of the Ocean Sat series. This mission will be launched from Sriharikota on Saturday (November 26) at 11.46 am. Its 25-hour countdown started on Friday (November 25) at 10.46 am.
Satellite features
The primary payload of the mission is Oceansat-3, the third generation satellite of the Oceansat series. The Oceansat series of satellites are Earth observation satellites dedicated to oceanographic and atmospheric studies. Apart from this, this satellite is capable of forecasting marine weather, so that the country is prepared in advance for any cyclone.
News Reels
Oceansat-1, the first satellite of this series, was launched on 26 May 1999. Then Oceansat 2 was launched on 23 September 2009. ScatSat-1 was launched in 2016 after the scanning scatterometer of Oceansat 2 failed. Oceansat 3, the third generation satellite of this series, will be launched tomorrow. Ocean color monitors were present in the satellites of this series. This mission also has payloads like Ocean Color Monitor OCM3, Sea Surface Temperature Monitor (SSTM), ku-band spectrometer (SCAT-3) and ARGOS.
In how many hours the mission will be completed?
Apart from EOS-06 (OceanSat-3), 8 nanosatellites will be launched from Pixel, Anand from ISRO Bhutansat, two Thybolts from Dhruv space and four Astrocast from Spaceflight USA. This entire mission is going to last for about 8,200 seconds (2 hours 20 minutes). Which will be a long mission of PSLV. During this, primary satellites and nano satellites will be launched in two different Solar Synchronous Polar Orbits (SSPO).
Read this also- ISRO completes parachute airdrop test, know why it is important for 'Gaganyaan' mission?