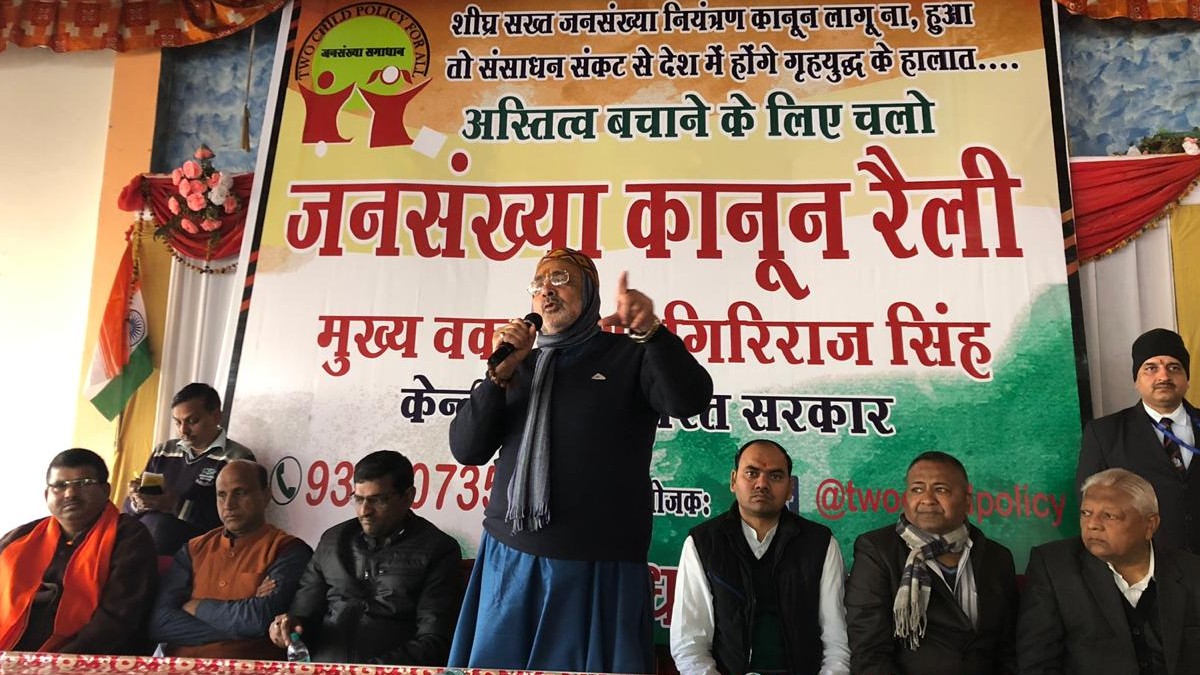 The atmosphere has once again heated up over the population control law. Union Minister Giriraj Singh has announced that soon the Population Control Act will be implemented in the country. During the meeting at Delhi's Jantar Mantar, Giriraj said that Modi ji did everything that was necessary for the nation. If the work of stopping the population is not done, then there will be a crisis in the coming days. Modi ji did the work of bringing 1 country 1 law. Removed 370, brought law against 3 divorces, has resolved to bring common civil code in UP, Gujarat and MP. Now population control law needs to be brought and no one can stop it.
China brought a policy in 1979
Since 2005, I started feeling that if population control law is not made in the country, social harmony will not survive. China is a neighboring country, today China is richer than us. When China brought one child policy in 1979, it worked to stop the 600 million population. If this 60 crore population had not stopped, would China have developed? It was good when the metro came, but when you go in the metro during the peak hour, there is no need to make any effort to go inside or outside. Today, 31 children are being born in India in one minute.
Some people talk about Ghazwa-e-Hind
Taking a dig at a community without naming it, Giriraj Singh said that those who say that it is the gift of Allah-Tallah, will the population of India stop or increase due to their gift. On the other hand, some people also dream that when our numbers will increase in this country, we will win Ghazwa-e-Hind. Let me tell those who have this dream that their dream will not be fulfilled soon because no one can stop the population control law in the country and in the coming days a common civil code will also be implemented, there is no power that can stop the population control law. .
I thank the states that have come out in support of the law
18 to 20 percent of the world's population resides in India and the land is two and a half percent of the world's population. In such a situation, if the population is not controlled then where will the rest of the people go. Today population explosion is becoming a problem inside India. He also said that I want to thank some states which are in support of this law. For example, first of all the Chief Minister of Assam has announced that he will work to bring population law in his state.
Latest India News