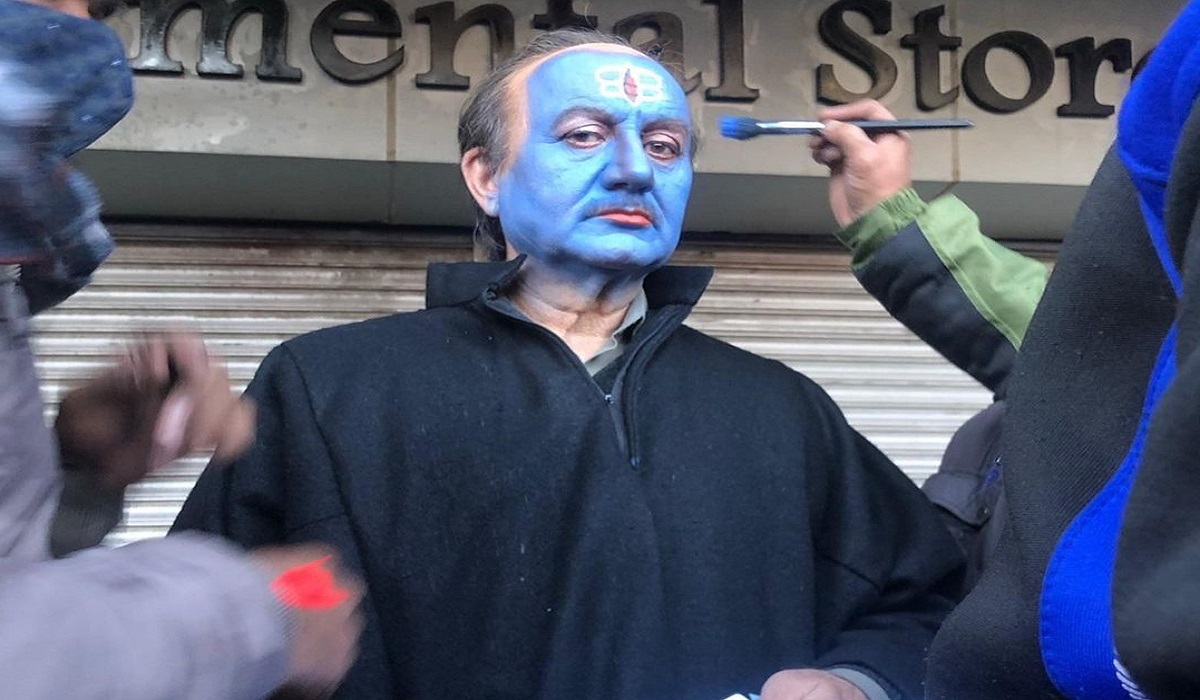 Vivek Agnihotri, one of the blockbuster films of the year 2022, has once again sparked a new debate about the film 'The Kashmir Files'. In fact, at the IFFI 'International Film Festival of India' event in Goa, Israeli filmmaker Nadav Lapid made a controversial comment about the film 'The Kashmir Files', after which 'The Kashmir Files' started trending on Twitter and on social media. People are keeping their views about the film. Nadav Lapid has described 'The Kashmir Files' as 'vulgar propaganda'. Giving a sharp reaction to this, Anupam Kher has tweeted.
Also read: Arjun Kapoor's sister Anshula Kapoor is on vacation with this mystery man in Goa, know whom she is dating!
Anupam Kher, who played the main character in 'The Kashmir Files', shared some pictures related to the film from his social media account and wrote, 'No matter how high the height of a lie is… it is always smaller than the truth. ' Recently, Anupam Kher while speaking about 'The Kashmir Files' said that it has made people across the world aware of the tragedy that befell the Kashmiri Pandit community in the 1990s.
While filmmaker Ashok Pandit wrote, '#Israeli filmmaker #NadavLapid has made a mockery of India's fight against terrorism by calling #KashmirFiles a pornographic film. He has insulted 7 lakh Kashmiri Pandits right under the nose of the BJP government. This is a big blow to the credibility of #IFFIGoa2022. Shame.'
Let us inform that Israeli filmmaker Nadav Lapid said at the event, 'We were all disturbed and shocked by the 15th film 'The Kashmir Files'. It struck us as a propaganda, obscene film, inappropriate for the artistic competition section of such a prestigious film festival.' 'The Kashmir Files' was released across the cinema halls on March 11 this year. The story of the Hindu exodus and the killings of Kashmiri Pandits in the 1990s was shown in the film. The film is one of the highest grossing Bollywood films of 2022.
The special bonding of the family was seen in the engagement photos of Aamir Khan's daughter Ira Khan, got such a reaction from the fans
Bigg Boss 16 Wild Card: Know who is the Golden boy, whose entry is going to happen in 'Bigg Boss 16'Rei
Latest Bollywood News