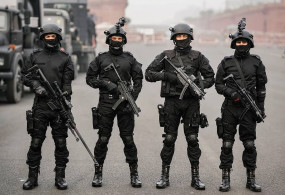 Digital Desk, New Delhi. Delhi Police Special Cell on Thursday searched a house in Seemapuri area, where a suspicious bag was found. In which it has been confirmed to be IED. Terror link has come to the fore in the investigation regarding the Ghazipur conspiracy in this case. In this case, the terrorist organization Mujahideen Gajwat Hind had taken the responsibility of bomb blast in Ghazipur, MGH has taken the responsibility of this conspiracy on Telegram. The terrorist organization warned that such an attack would be attempted again and there would be no technical fault next time. In such a situation, the wires of the IED bomb found in Seemapuri area of ​​Delhi on Thursday are being linked to the Ghazipur case. Delhi Police also has a copy of MGH's claim.
According to reports, all the officials have reached the spot and NSG is also present at the spot. According to the information, in the house which was searched by the Special Cell, a sealed pack suspicious item was found in a bag. Later on investigation IED was found. Which will now be taken by the NSG team to the open park where it will be destroyed. There are reports that 3-4 boys are living on rent in the room where the IED has been found, who are currently absconding. While investigating the RDX case in Delhi's Ghazipur, the Special Cell team reached the house in Seemapuri area of ​​Delhi.
— ANI (@ANI) February 17, 2022
IED was also found in the last January
Significantly, in January last, an IED bomb was found outside Gate number one of Delhi's Ghazipur Phool Mandi. which was disabled. In such a situation, there were reports that even then a big bomb blast was planned in Delhi. Receipt of the entire area was done and preparations were made to carry out the attack as part of a planning.