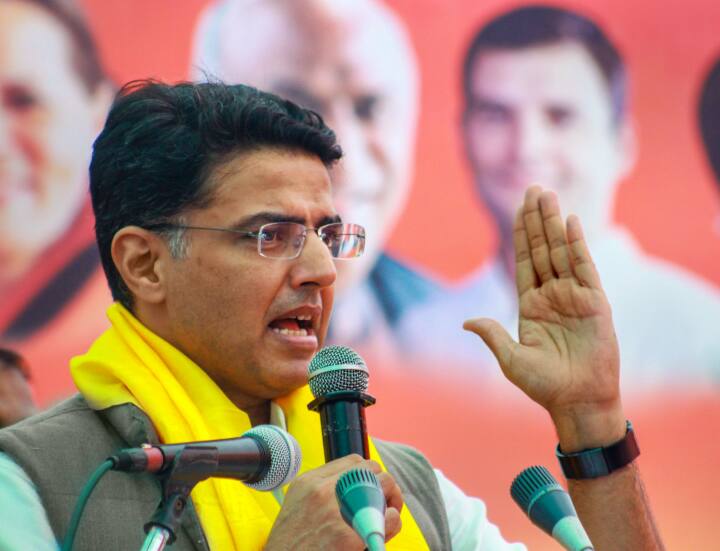 Rajasthan Chief Minister Ashok Gehlot's 'traitor' Reacting to the statement, senior Congress leader Sachin Pilot said on Thursday that it does not suit such an experienced person to use such language. Along with this, Pilot said that it should be a priority to fight unitedly to defeat the Bharatiya Janata Party (BJP) and strengthen Rahul Gandhi's hand. etc'' have been saying, but their upbringing does not allow them to use such language. Former Deputy Chief Minister of Rajasthan Pilot told PTI that the current round of abuse, mud-slinging and allegations and counter-allegations is not going to serve any purpose.
Congress leader Rahul Gandhi A few days before the Bharat Jodo Yatra entered Rajasthan, Gehlot called Pilot a 'traitor'. Stating that he had rebelled against the party in 2020 and tried to topple the state government, he cannot be made the chief minister.
Reacting to Gehlot's remarks, Pilot told PTI Said, "I have seen today's statements of Ashok Gehlot ji which are against me. It does not behove a senior person of so much experience, to whom the party has given so much, to use such language, to make completely false and baseless allegations.''
Former Union Minister Pilot Said, 'No purpose is served by this, when we have to unite and fight the BJP… Ashok Gehlot ji has been making such allegations against me for a long time.' Pilot said the priority right now is to win the assembly elections in Gujarat, where Ashok Gehlot is a senior party observer. He said that along with this it is necessary to strengthen the hands of Rahul Gandhi and the party. This is the time for us to work together to defeat BJP because only Congress can defeat BJP. I think no purpose is going to be served by using foul words, mud-slinging and blame-game.''
Talking to NDTV, Gehlot alleged that when under the leadership of Pilot Union Home Minister Amit Shah and Union Minister Dharmendra Pradhan also had a role in this rebellion when some Congress MLAs stayed in a resort in Gurugram for more than a month. Gehlot and Pilot have been at loggerheads over the chief minister's post since the Congress' victory in the 2018 assembly elections in Rajasthan.
Gehlot says Pilot does not have the support of most Congress MLAs, while The Pilot camp is claiming that the MLAs want a change of leadership. Earlier on Wednesday, Pilot distanced himself from the threatening statement of a Gujjar organization and accused the BJP of "disorder". The Gurjar Aarakshan Sangharsh Samiti had threatened to disrupt the Bharat Jodo Yatra if Pilot was not accepted as the chief minister of Rajasthan. Yatra preparations in Rajasthan Talking to reporters after attending a meeting on the issue, Pilot said that he was confident that the visit here would be historic.