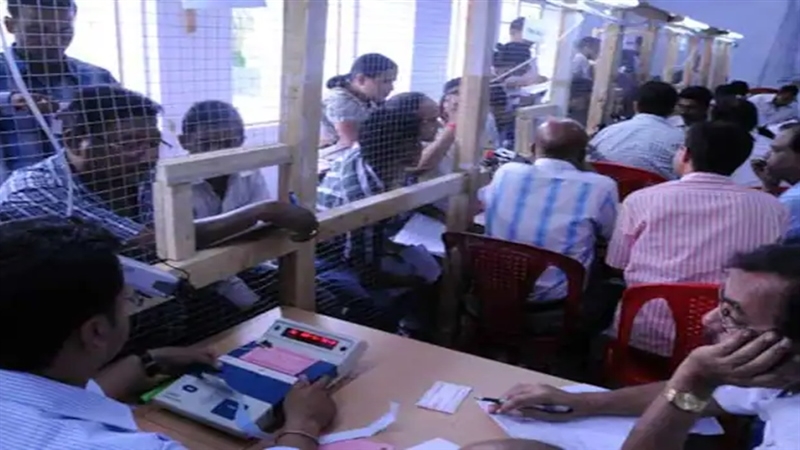 Haryana Zila Parishad Election Result 2022: Sunday is going to be important for the politics of Haryana. Here the counting of votes is taking place for the elections of 143 Panchayat Samitis and 22 Zilla Parishads. Voting was held on 22 November and 25 November. According to official information, the counting of votes for Haryana Zilla Parishad and Panchayat Samiti members has started from 8 am on Sunday and the results will be declared by evening. The counting of ballots went on till 9 am. After this EVMs were opened. The counting of votes for the elections of panchs and sarpanchs has been completed at the booth level. According to Haryana State Election Commissioner Dhanpat Singh, adequate security arrangements have been made for the counting of votes. Maximum 14 and minimum 10 counting tables have been installed at each counting center. There will be counting assistants, counting supervisors on these. Police and general observers are keeping a close watch on the entire counting process. Videography will also be done at all the counting centers so that the confidence of the candidates and the general public is maintained in the fair elections. Voting has been held for the election of 559 Panchayat Samiti members and 78 Zilla Parishad members in 25 blocks of 4 districts. There is a contest between BJP and Congress as well as local parties.
Haryana Zilla Parishad Election Result 2022: latest updates
Kamlesh Rani Kaulekhan has won by 804 votes from Kaithal Zilla Parishad Ward No. 5. And in Panipat, Pooja has won from Zilla Parishad ward number 16 by 1511 votes.
In Rohtak, Sunil Kumari is leading from Ward No. 2 of Zilla Parishad with 94 votes. Sunil Kumari is a resident of Chief Minister Manohar Lal's native village Nindana.
News is updating…..
Posted By: Arvind Dubey