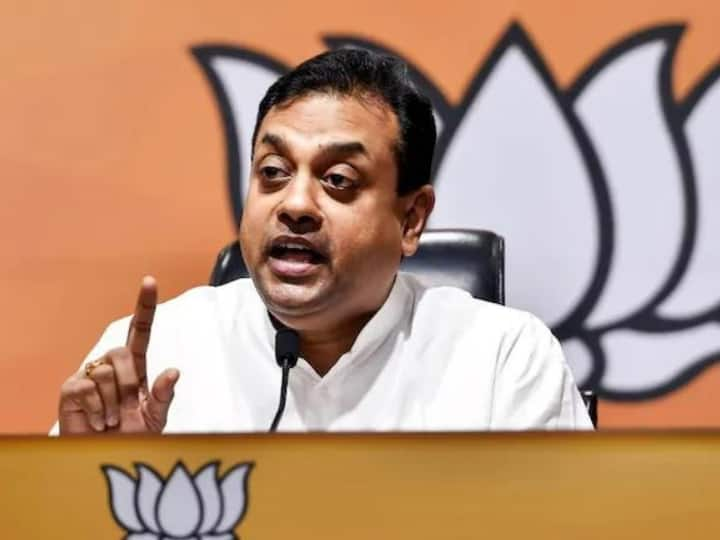 Gujarat Assembly Election 2022: Voting for the first phase of the Gujarat assembly elections is to be held on December 1. The election campaign is in full swing. Meanwhile, BJP national spokesperson Sambit Patra has criticized the statement of Congress National President Mallikarjun Kharge, in which he compared Prime Minister Narendra Modi (PM Narendra Modi) to Ravana. Sambit Patra said that it is condemnable to use such abuses for PM Modi, that too in Gujarat.
Sambit Patra said that PM Modi is the son of Gujarat. He is Gujarati, who is in the form of self-respect of Gujarat. He is working for how the poor of India can be taken forward. Salute to the soil of Gujarat which has given such a son. Calling him Ravana is not just an insult to PM Modi, it is an insult to every Gujarati, an insult to Gujarat.
Kharge speaking the language of Sonia-Rahul
Targeting Sonia Gandhi regarding this statement of Kharge, Patra said that it has been proved that the statement given by him regarding PM Modi is the statement of Sonia and Rahul Gandhi. Most of all, Sonia Gandhi called PM Modi the merchant of death. Everyone saw the result of this. Earlier, Madhusudan Mistry had said that he will show his status. Not only this, Congress leader Subodh Kant Sahay had said about PM Modi that he would die the death of a dog. Not only this, Umang Singar even called PM Modi a demon.
News Reels
In response to this, PM Modi had said that if I eat two and a half to three kilos of abuse every day, then I get energy from that. BJP appeals to every Gujarati, Modi is the PM of the country. Calling him Ravana, stand against the party whose head asked for Gujarat's son and self-respect.
All-round development under the leadership of PM Modi
Patra said that the economic condition of the country has improved under the leadership of PM Modi. As a result of this, today India has moved from 11th place to 5th place in the list of the world's strongest economy. BJP leader Sambit Patra said that PM Modi showed his status by conducting a surgical strike in Pakistan. By doing this, PM Modi has not only shown Pakistan but also terrorism its status.
what did mallikarjun kharge say
Congress President Mallikarjun Kharge while addressing a rally in Gujarat compared Prime Minister Narendra Modi to Ravana. Kharge had said that Modi is seen in every election, does he have 100 heads like Ravana. The Congress President said that BJP says vote for Modi even in municipal elections. Will Modi come here to work? PM talks about himself all the time. Don't look at anyone, vote after seeing Modi. How many times have you seen your face. Seeing your face in corporation also, seeing your face in MLA election also, seeing your face in MP election also..everywhere..do you have 100 faces like Ravana?
Read this also:-
Monkeypox: Now monkeypox will be known by this name, WHO announced