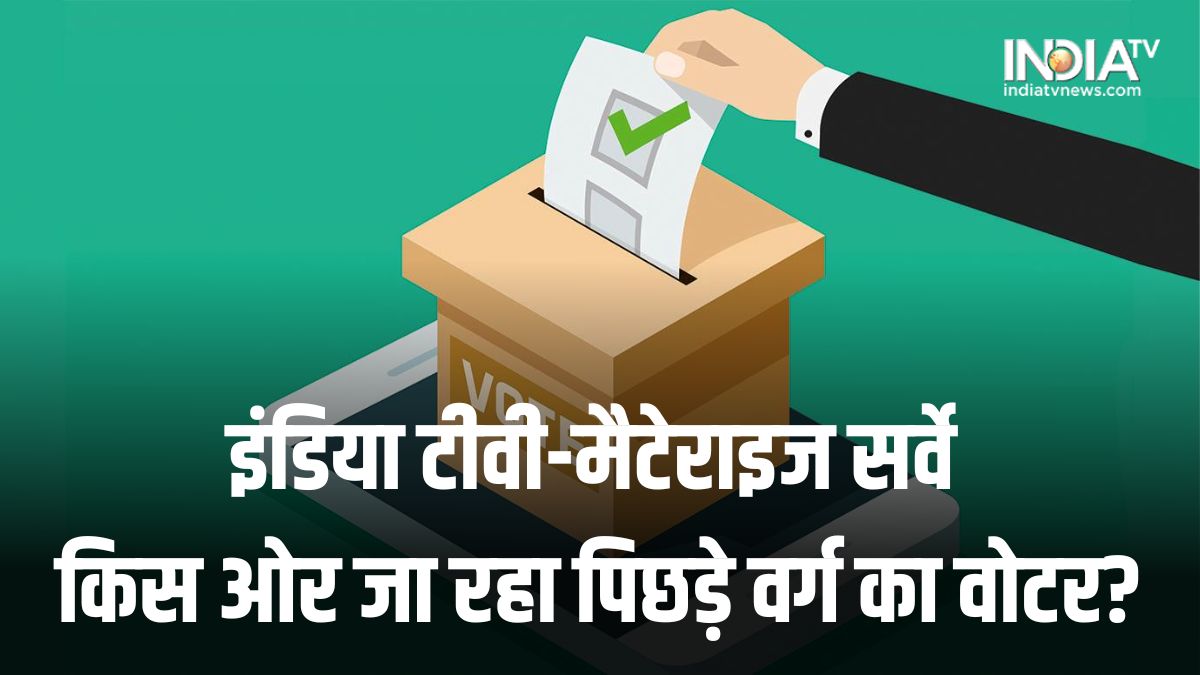 The date of voting for the assembly elections in Gujarat is drawing near. The first phase of voting is to be held on December 1 and the second phase of voting will be held on December 5. The counting of votes will be done on December 8 and after that the result will be declared.
The main contest in the Gujarat assembly elections is between the Bharatiya Janata Party, the Congress and the Aam Aadmi Party. However, in many seats, independents and rebels can spoil the game for the candidates of these three parties. Although the parties have shown the way out to the rebels for damage control, but the fear of loss is haunting everyone.
Shocking figures revealed in the survey
Before the voting, India TV Matters conducted an election survey. In which the question was asked to the voters that whose wind is in these elections, then many shocking figures came out in response to this. There are a large number of voters from backward communities in the state. These voters can make or break the fortunes of any party. All the parties made a lot of efforts to make the backward class voters in their favor. But what was the result? You will be able to understand that very well from the figures given below.
Where is the backward class going?
It was revealed in the survey of India TV-Matter that the voters of the backward classes are voting in favor of the Bharatiya Janata Party in the assembly elections of the state. 54% of the backward class votes are seen going in favor of BJP, while Congress is estimated to get only 39% support from this class. Along with this, the Aam Aadmi Party seems to be getting only 5% votes from the backward classes. And the remaining 3% voters are seen going to other's account.