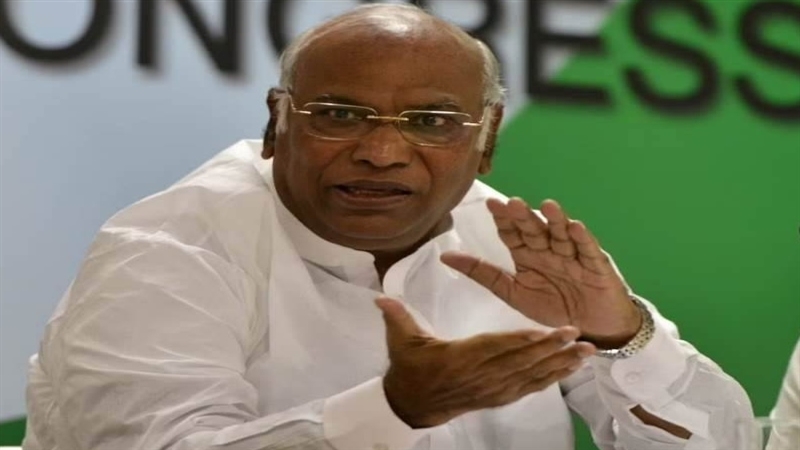 Publish Date: | Tue, 29 Nov 2022 03:07 PM (IST)
Mallikarjun Kharge PM Modi: The first phase of polling in Gujarat is two days away. Earlier, the statement of Congress National President Mallikarjun Kharge has created a ruckus. Mallikarjun Kharge made objectionable remarks on Prime Minister Narendra Modi at an election rally in Gujarat. BJP is the aggressor after this statement of Kharge came to the fore. The party says that the national president of the Congress has not insulted Prime Minister Narendra Modi, but has insulted Gujarat. All the spokespersons of BJP are targeting the Congress by making different statements. The BJP says that the Prime Minister and Gujarat are being insulted at the behest of Sonia Gandhi and the people of the state will respond to this.
BJP spokesperson Sambit Patra said, the kind of language used by Congress President Mallikarjun Kharge for the Prime Minister is condemnable. It is not fair to use such abuses for the Prime Minister of the country. This shows the mentality of Congress. We appeal to every Gujarati that the Congress leader who has used such words against the son of Gujarat, against the honor of Gujarat, Gujarat should teach him a lesson. You have to take revenge for this in a democratic way.
BJP National Spokesperson Dr. @sambitswaraj addresses a press conference at BJP headquarters in New Delhi. https://t.co/jDdyrm1LYl

— BJP (@BJP4India) October 29, 2022
Posted By: Arvind Dubey