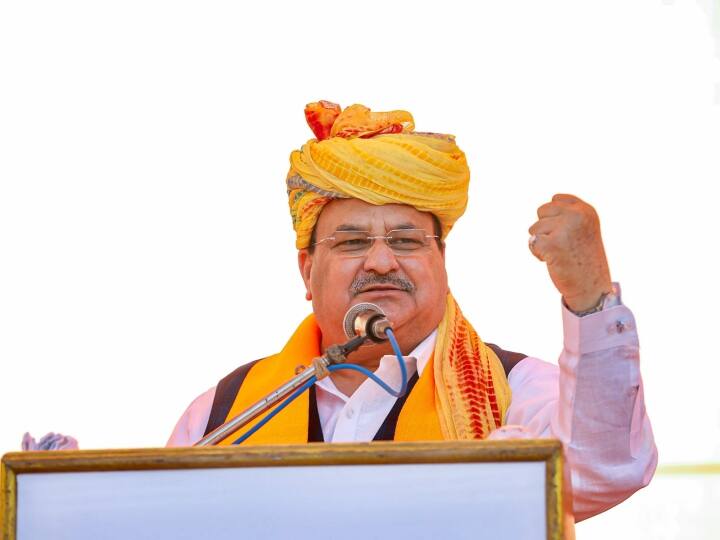 Gujarat Assembly Election 2022: Less than a week is left for the first phase of Gujarat assembly elections. All the political parties are trying hard to win over the voters in their own fold. Parties are making populist promises to the people of Gujarat. Meanwhile, the Bharatiya Janata Party (BJP) will release its manifesto (Maniesto) on Saturday (November 16) regarding the Gujarat Assembly Election.
BJP National President JP Nadda (JP Nadda) and Gujarat Chief Minister Bhupendra Patel will release the party's manifesto for the Gujarat Assembly Elections 2022 at the state office in Gandhinagar. During this, Gujarat BJP state president CR Patil and many other veteran leaders of the party will also be present there.
If BJP sources are to be believed, in its Sankalp Patra, along with giving information about the roadmap for faster implementation of Gujarat's model of development, it will also tell the voters about the upcoming goals of the double engine government. Apart from this, BJP can also promise to implement Uniform Civil Code law in the state as soon as possible in its manifesto.
Congress made many promises in its manifesto
News Reels
The Congress party, which is trying to return to power in Gujarat, released the manifesto 'Jan Janashan Patra 2022' for the Gujarat elections two weeks ago. Rajasthan Chief Minister and Gujarat in-charge Ashok Gehlot released Congress manifesto. Congress has made many populist promises in its manifesto for the youth, women and farmers of Gujarat. The Congress party in its manifesto has promised 300 units of free electricity along with free treatment up to Rs 10 lakh for every citizen of Gujarat.
Also, the Congress has promised to change the name of the Narendra Modi Stadium to Sardar Patel Stadium once it comes to power. Apart from this, the Congress has also promised to restore the old pension scheme in Gujarat, regularize contract employees, cut school fees by 25 percent, and give unemployment allowance of Rs.3000 per month to the unemployed.
Voting in two phases in Gujarat
This time voting will be held in two phases on 182 seats of Gujarat Assembly. In the first phase, votes will be cast on 89 assembly seats on December 1 and 93 on December 5. At the same time, the election results will be released on December 8 along with Himachal Pradesh.
Read this also:-
Measles Outbreak: Many states are affected by Measles, maximum number of cases in Mumbai, doctors told preventive measures