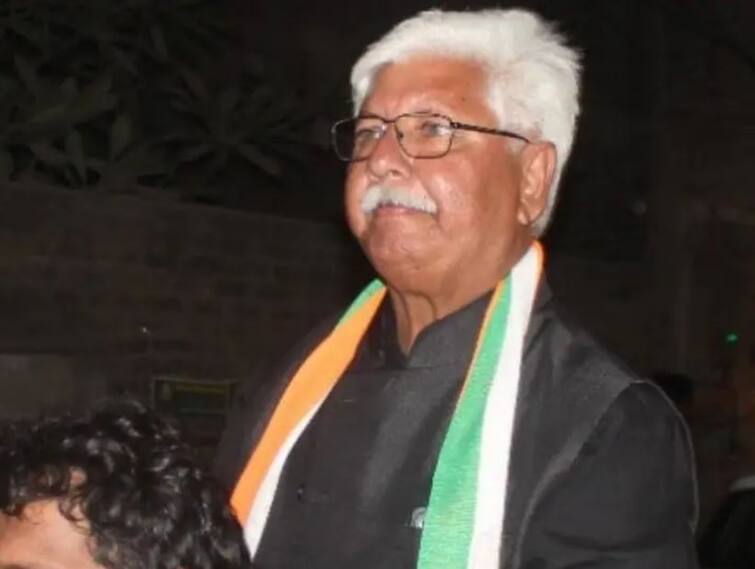 Asif Khan: Police has arrested former Congress MLA Asif Khan in Delhi. Asif Khan is accused of misbehaving with a sub-inspector. A video of the former MLA went viral on social media, in which he was seen abusing a sub-inspector, pushing and talking about making him a ghost.
In fact, Asif Khan was addressing a Nukkad program in Shaheen Bagh, meanwhile an SI objected and stopped him from speaking. Asif Khan became enraged on this talk of SI and misbehaved with him. The former MLA not only abused but also pushed and pushed and said that he would turn him into a ghost.
During patrolling near Tayyab Masjid area yesterday, a police constable noticed a gathering. One Asif Mohd Khan, father of Congress MCD Counselor candidate Ariba Khan along with his supporters was addressing the gathering using loud hailer: Delhi Police

(Screengrab of viral video) pic.twitter.com/ownec4cHMs

News Reels

— ANI (@ANI) November 25, 2022
At the same time, the video of this entire incident is becoming increasingly viral on social media. It is clearly seen in this video that three policemen including SI are standing in the middle of the people and Asif is threatening them through loudspeaker. During this, Asif's supporters were also seen pushing these policemen. After the video surfaced, the Shaheenbagh police registered a case against Asif Khan and some others under section 186, 353 on the complaint of the sub-inspector president.
Read this also.
India China: 'Standing on China issue', S Jaishankar said on criticism of PM Modi's meeting with Xi Jinping