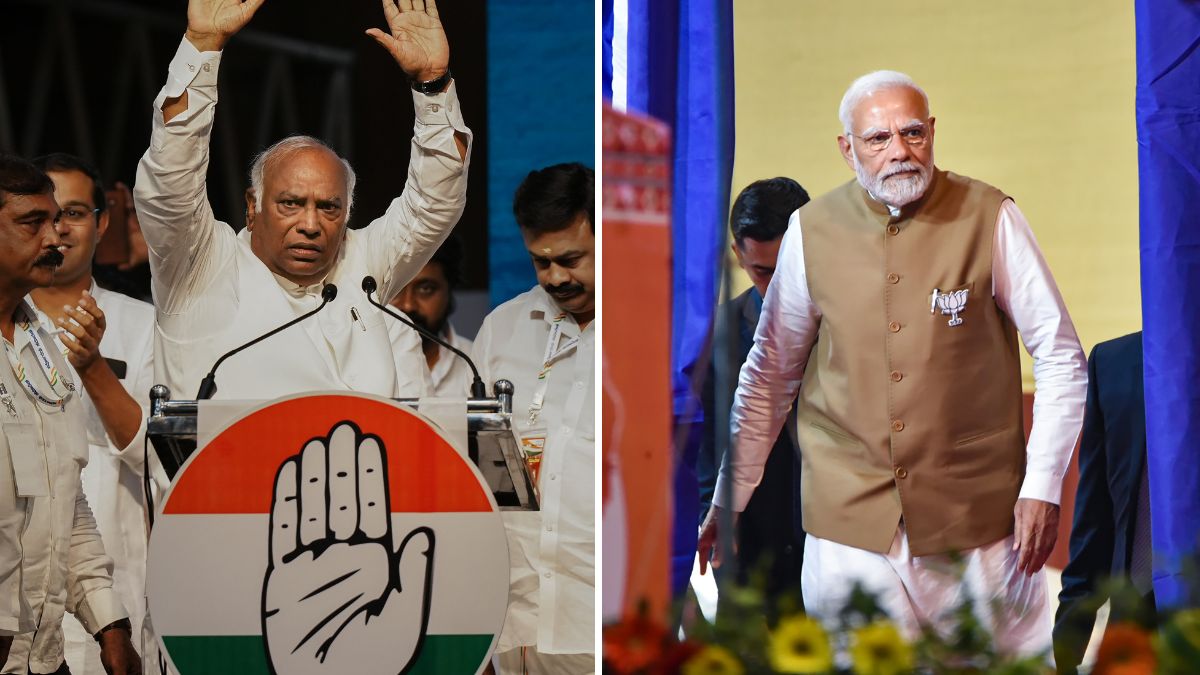 Ahmedabad: Campaigning for the first phase of the Gujarat Assembly elections will end at 5 pm today. All the parties have put forth their might and campaigned vigorously for victory. Meanwhile Congress President Mallikarjun Kharge Addressing a rally in Gujarat, he took a jibe at Prime Minister Narendra Modi for seeking votes on his face. He compared Prime Minister Modi to Ravana. Kharge said that Modi is seen in every election, does he have 100 heads like Ravana.
The Congress president said, "BJP says vote for Modi even in municipal elections… will Modi come here to work. PM talks about himself all the time.. Don't look at anyone and vote after seeing Modi. How many times to see your face Seeing your face in corporation also, seeing your face in MLA election also, seeing your face in MP election also..everywhere..do you have 100 faces like Ravana?
'Kharge's statement about PM Modi is a vote bank experiment'
At the same time, now BJP has become an attacker on Congress regarding this issue. BJP spokesperson Shahzad Poonawala said that the Congress has come down to opposing constitutional posts while opposing a person. Kharge's statement about PM Modi is not a coincidence but a vote bank experiment and industry.
Kharge, Gehlot campaigned for Congress candidates
BJP is ruling Gujarat for the last 27 years. Congress President Mallikarjun Kharge and Rajasthan Chief Minister Ashok Gehlot have also campaigned for their party candidates. Union Home Minister Amit Shah and Uttar Pradesh Chief Minister Yogi Adityanath will campaign on Tuesday for BJP candidates trying their luck in the second phase on December 5.