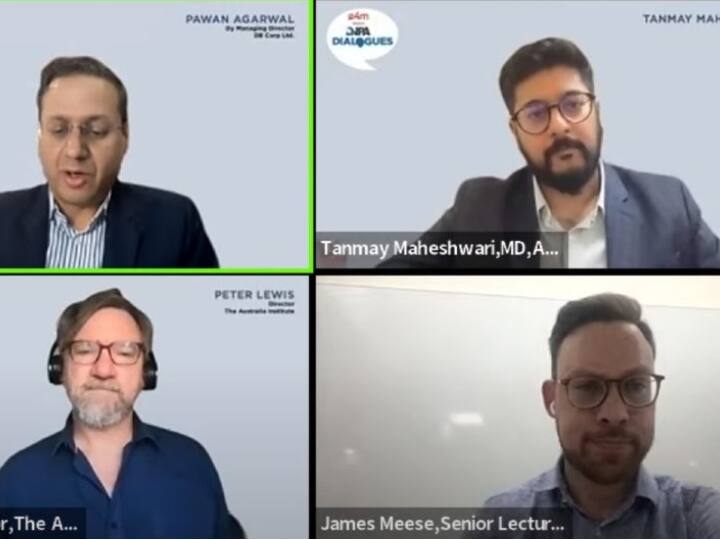 DNPA Dialogue in India: In the Digital News Publishers Association (DNPA) dialogue, veterans emphasized on fair journalism in India. The first DNPA dialogue concluded in India on Friday (25 November). Major news publishers from 17 countries participated in it. In this dialogue, many prominent experts including former Australian regulatory veteran Rod Sims kept their point. Veterans of DNPA told India the need to learn fair journalism from Australia and Canada.
Veterans said that India was given a message to rein in Google and Facebook. He said that India should follow in the footsteps of Australia and Canada to stop the arbitrariness of news sharing platforms. Veterans in the DNPA dialogue said that some time ago, multinational news sharing platforms like Google and Facebook had demanded money in exchange for sharing their content in front of the media in Australia and Canada itself, but the governments and news websites there flatly denied it. Had given.
Next meeting will be on 9th December
He told that the government and media of these countries have clearly said that they will not be a victim of blackmailing. Veterans said that the same situation has developed in India as well. In the DNPA dialogue, veterans appealed to the government to help in this. Not only this, he demanded the government to curb news sharing platforms like Google and Facebook. He said that it is a bit difficult to bring platforms like Google and Facebook to the negotiating table but it is not impossible. Now there will be a meeting of DNPA once again on 9th December.
News Reels
What is the purpose of DNPA?
Managing Director of Amar Ujala and President of DNPA Tanmay Maheshwari said that we know that we have to live together with Big Tech but we cannot ignore some limitations of digital news ecosystem. He said that the main objective of the DNPA dialogue is to create awareness about what is right and how things can be improved.
read this also-Satyendra Jain Video: After the massage, another video of Satyendra Jain from inside the jail surfaced, seen with the suspended jail superintendent