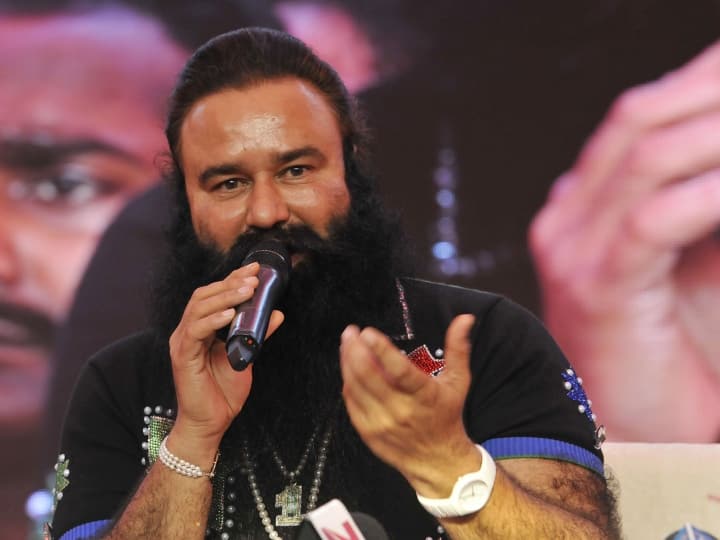 Ram Rahim parole: Dera Sacha Sauda chief Gurmeet Ram Rahim Singh returned to Sunaria Jail in Haryana's Rohtak district on Friday (November 25) after his 40-day parole was over. The Dera chief, who is serving a 20-year jail term for raping two of his disciples.
He went to his Barnawa ashram in Uttar Pradesh after his release on 14 October. A police officer said, at the end of his parole, Gurmeet Ram Rahim Singh returned to Sunaria Jail this evening. During parole, Ram Rahim also did virtual satsang.
Organized many online satsangs at Barnava Ashram
Notably, during his parole period, 55-year-old Sirsa Dera chief Ram Rahim conducted several online satsangs at the Barnawa ashram. BJP leaders from Haryana including Deputy Speaker Ranbir Gangwa also participated in some of these. The Dera chief's parole was once again during some elections in the region, which was the third such incident in the current year. Panchayat elections were held in Haryana in three phases between October 30 and November 25, and a by-election was held on the Adampur assembly seat earlier this month.
News Reels
First came out of jail on parole in June
The Dera chief came out of jail on a month-long parole in June ahead of the elections to 46 municipalities in Haryana. On February 7, two weeks before the Punjab assembly elections, he was given parole for three weeks. Sirsa Dera has a large number of followers in Haryana, Punjab, Uttar Pradesh and Rajasthan. The Shiromani Gurdwara Parbandhak Committee (SGPC), the highest religious body of the Sikhs, had earlier objected to the 40-day parole of Gurmeet Ram Rahim Singh.
SGPC had alleged
SGPC president Harjinder Singh Dhami had alleged that 'special favor' was being shown to Gurmeet Ram Rahim Singh, as Sikh prisoners lodged in jails for three decades were not being released even after completing their sentences. The Dera chief was convicted last year along with four others for conspiring to kill Dera manager Ranjit Singh. The Dera chief and three others were convicted in 2019 for the murder of a journalist more than 16 years ago. However, after the arrival of Ram Rahim, security was increased around the jail premises.
read this also: Dera Sacha Sauda: Ram Rahim claims – I started T10 and T20 cricket, players used to hit eight like this