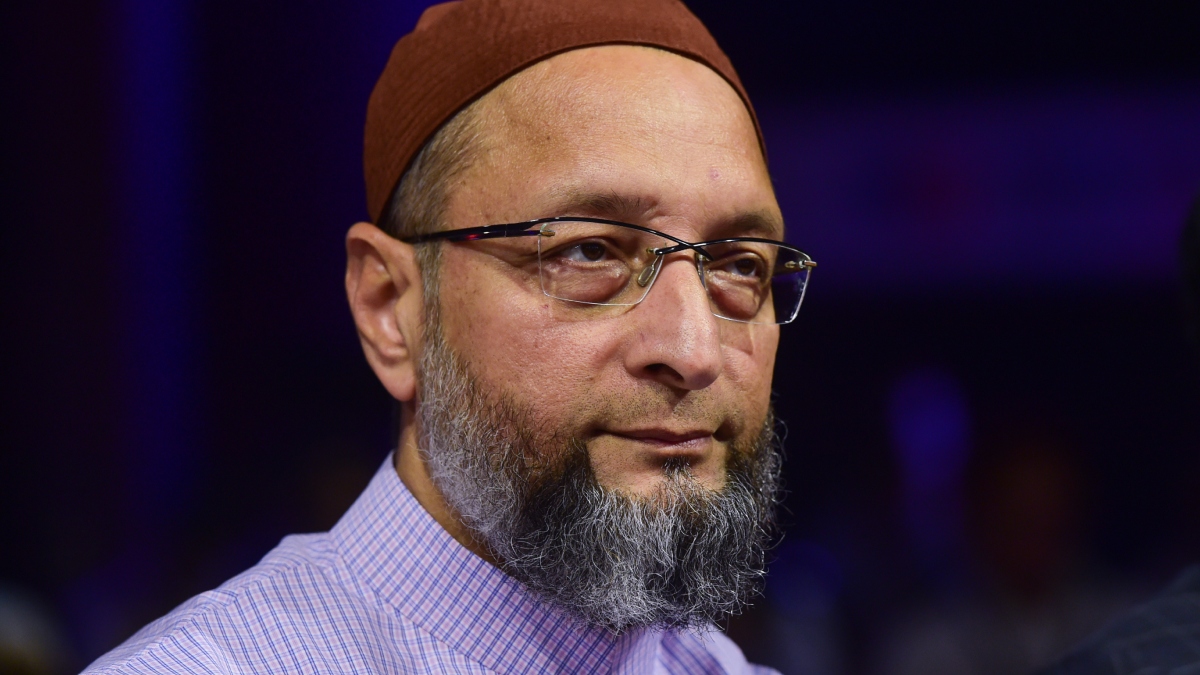 All India Muslim Ittehadul Muslimeen (AIMIM) chief Asaduddin Owaisi on Sunday used the term 'Chhota Recharge' to take a dig at the Arvind Kejriwal-led Aam Aadmi Party (AAP) and alleged that the Delhi Chief Minister defamed Muslims and He wants to break all the records of Narendra Modi. While campaigning for the AIMIM candidate from Seelampur in the Municipal Corporation of Delhi (MCD) elections to be held on December 4, Owaisi alleged that Kejriwal had gone missing during the riots in North East Delhi in February 2020, while he was protesting against the Citizenship Amendment Act (CAA). Spoke against those protesting against CAA in Shaheen Bagh.
AIMIM has fielded 16 candidates in the MCD elections. The MIAIM chief said, "When people were battling COVID-19. Struggling for oxygen and hospital beds, the Delhi chief minister spewed venom and said that coronavirus was spreading because of Tablighi Jamaat." He maligned the Tablighi Jamaat.
Told Tablighi Jamaat members 'super-spreaders': Owaisi
He said, "There was a column in the list of Covid cases in Delhi, in which Tablighi Jamaat members were described as 'super-spreaders'. The whole country became suspicious of Muslims. Hatred grew and many people were attacked." The Chief Minister of Delhi is responsible for this." Owaisi alleged that the Delhi chief minister had said that he would have removed the anti-CAA protesters at Shaheen Bagh in half an hour.
"A person from Kejriwal's party, who later joined the BJP, raised the slogan of goli maaro," the Hyderabad MP claimed at a public rally, adding, "Delhi chief minister filed an FIR against Tablighi Jamaat, But the FIR was not registered against this person. This is his real face. He is Narendra Modi of 2013 and wants to break all his records."
My party doesn't help BJP win: Owaisi
Owaisi said, "Houses were burnt and people were killed in the 2020 riots. The Chief Minister of Delhi was nowhere to be seen." AIMIM chief said that his party does not help BJP to win, but AAP and Congress do and then they say that BJP is benefiting because of Owaisi." Voted and asked to form their own leadership.
He said, "You voted for the Congress, but it could not stop the BJP. You voted for AAP, but still BJP won. If AAP had pressed the button in front of the kite (the election symbol of AIMIM) If you are, then the value of your vote will increase. Be it BJP, Congress or the small recharge of the Chief Minister of Delhi. They will never want you to build your leadership."
Owaisi targets Kejriwal and AAP
The AIMIM chief used the term 'Chhota Recharge' to target Kejriwal and AAP. Owaisi said that he spoke on every major issue related to Muslims, including triple talaq, CAA, Unlawful Activities Prevention Act, the killing of Akhlaq Khan and Pehlu Khan and the Uniform Civil Code. The MP said, "Ask Kejriwal about his views on Uniform Civil Code, triple talaq, Bilkis Bano and burqa. I ask you to be on the side of those who fight for you. If you elect them Those who remain silent, they will silence you forever." He alleged that no party wanted to work for the welfare of Muslims, Dalits and Adivasis.