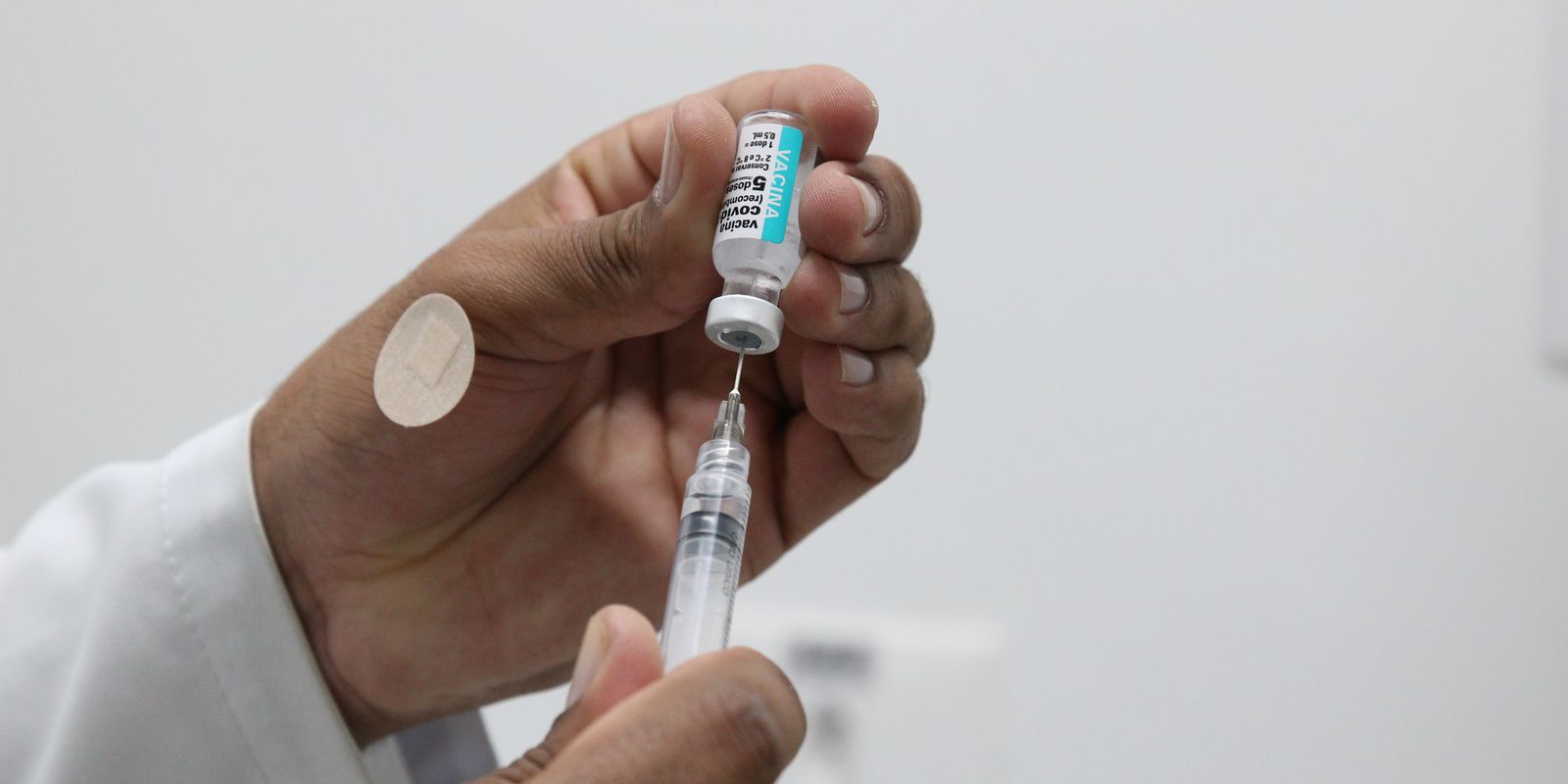 In a joint action with the government of Uruguay, the Ministry of Health of Brazil promoted today (26) in Sant'Ana do Livramento (RS) – a neighboring city of the Uruguayan municipality of Rivera – the "D" Day of the Vaccination Campaign at the Borders . The Minister of Health, Marcelo Queiroga, highlighted that this strategy started in May in all cities that border South American countries.
"There are 33 twin cities, binational cities and, sometimes, a triple border, where more than 1.3 million Brazilians live", he pointed out during the opening ceremony, which was also attended by Uruguayan and local authorities.
"The reason here is to talk about the importance of the vaccination scheme that we have in our countries. During the pandemic, in some countries, some more and others less, the coverage of the vaccination card dropped", warned the Minister of Health of Uruguay, Daniel Salinas.
He drew attention, above all, to polio. "We have no cases, but it is already happening in other countries", he lamented. Salinas called on fathers, mothers and guardians to vaccinate their children. "We have to take initiative in the face of these diseases and protect the most underprivileged and children, who do not have the decision-making power to get vaccinated."
In Sant'Ana do Livramento, vaccines are available at the city's International Park. People of all ages can be immunized with the recommended doses, according to the National Vaccination Calendar. The following vaccines are available: polio, triple viral, covid-19, yellow fever and influenza.
"We will only be safe when everyone is safe. not only in relation to diseases that are transmissible, but also to other diseases, chronic non-transmissible diseases that are the main causes of death", declared the minister.
With the campaign, those who live in the city of Rio Grande do Sul or in Rivera, Uruguay, can have access to vaccines in any of the countries. "It is a joint effort to have health security", said Queiroga.
The ministry reinforces that the low vaccination coverage in border regions represents a serious risk to public health. The agency's goal is to update the vaccination status of the population, of all age groups, residing in Brazilian municipalities or foreigners who are in Brazil. This effort at the border aims to prevent the reintroduction of vaccine-preventable diseases in the national territory.
Vaccine intensification at the border continues until December 16.