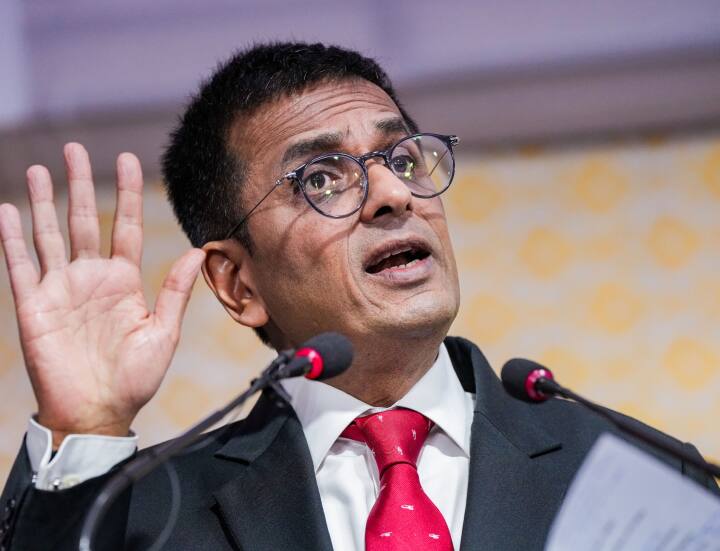 Constitution Day 2022: The country is celebrating its Constitution Day with great pride today (26 November). Constitution Day is celebrated every year on 26 November. On this day in 1949, the Constituent Assembly adopted the Indian Constitution. It took more than 2 years to make it. The constitution was implemented on 26 January 1950, since then we celebrate 26 January continuously as Republic Day. The date of 26 November was earlier celebrated as Law Day.
On Constitution Day, the Chief Justice of the country DY Chandrachud talked about bringing the weak, the downtrodden and the backward on an equal footing. He said that the Constitution of India tells the story of human struggle and upliftment, not just of law. He said that it is the constitution that has given respect to the backward and Dalits standing on the margins of the society. He said that during the British rule and before that, there used to be violations of citizens in the courts as well, but the constitution has banned it.
Everyone has the right to justice – CJI Chandrachud
The CJI described the constitution as a continuous process. The Chief Justice said that being the Chief Justice, it is my responsibility to make justice accessible to every Indian. He said that it is my responsibility to work with the Supreme Court and the district level courts to provide justice to the marginalized people. He said that it is necessary for any civilized country that the courts should reach the people, they should not wait for the people to come to the courtroom.
News Reels
need to strengthen the judicial system
The Chief Justice said that I request all the High Courts and District Courts not to abolish this structure, but to work towards taking it forward. With this we can keep the system more convenient. He said that even during the Kovid epidemic, the judiciary has provided justice to the people by strengthening the technical infrastructure. Now we have to make it stronger.
Preparation of paperless digital green court
The Chief Justice said that the President will launch many schemes today. Several technological facilities including Virtual Justice Clock, Dash Board and Justice Mobile App are to be introduced. This will make it easier for people to get justice. He said that now paperless digital green court will be made. The Indian Judiciary is ready to provide justice at the doorstep of the people. Young minds came forward in this campaign to make justice accessible.
read this also- 'Collegium system is criticized, but…', said CJI DY Chandrachud in the presence of Law Minister