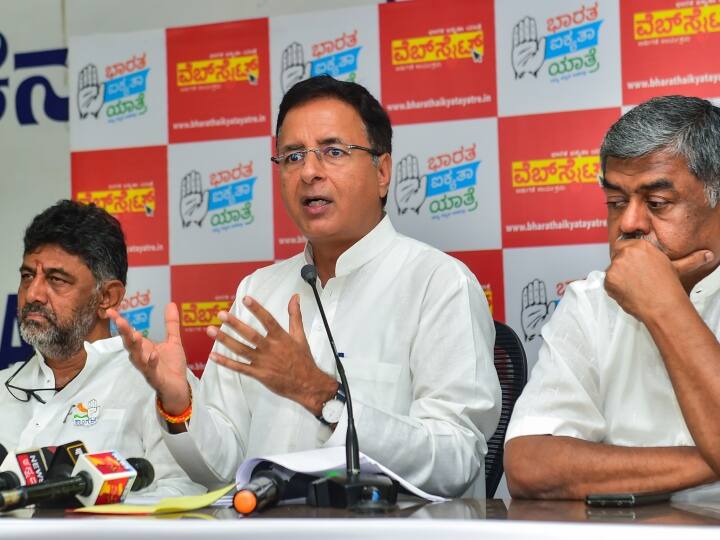 Electoral Fraud In Karnataka: The Congress party on Saturday (26 November) welcomed the action of the Election Commission (EC) in Karnataka on allegations of voter fraud. It said that all the 28 constituencies in and around Bengaluru should be included in the probe by the Election Commission to maintain the sanctity of democracy and ensure free and fair elections.
Congress general secretary Randeep Surjewala demanded registration of an FIR against Karnataka Chief Minister Basavaraj Bommai and the chief commissioner of the Bruhat Bengaluru Mahanagara Palike (BBMP), who are the returning officers of the constituencies where voters' data was allegedly stolen by a private firm. was collected on.
Congress welcomes Election Commission
Surjewala said on Twitter, "Congress welcomes the prompt action taken by the Election Commission on our complaint of voter fraud in Karnataka, but to maintain the sanctity of democracy, the Election Commission will conduct its investigation only in three assembly constituencies of Bengaluru." Can't limit to seats.
News Reels
He alleged that the conspirator of voter fraud was none other than Bommai. He also targeted the Chief Commissioner of BBMP. The Congress leader said, "An FIR should be registered against him by the ECI for a fair investigation."
must be included for a fair investigation
Surjewala alleged that Chilum Trust and Chilum Enterprises were authorized by the Bommai government to collect voter data for all 28 assembly constituencies in and around Bengaluru.
In a series of tweets, Surjewala said, "Any fair probe into vote fraud by the Election Commission would have to cover all 28 Assemblies." Chilum hired about 10,000 employees for this work and voters' data was illegally stolen.
Order to suspend election officials
The Election Commission had on Friday (November 25) directed the officials to review the removal of names from the electoral rolls for three assembly seats in Karnataka. Along with this, the commission had ordered the suspension of two additional district election officers on charges of electoral fraud in the state.
The Congress recently filed a petition with the election body. After that the commission had issued this instruction. The party had claimed that the employees of a private company had collected the voters' data by posing as government officials.
Also read: Karnataka: ECI whip in voter fraud case, two additional district election officers suspended